Posted in: Comics | Tagged: Comics, entertainment
---
When Trollface Comes To Black Mirror (SPOILERS) The following article contains spoilers for an episode from the third series of Black Mirror, recently made available on Netflix.
Rage comics are a series of simple drawings used to express often violent memes, popular of 4chan, reddit and related boards.
The one above, Trollface, was originally drawn by Carlos Ramirez, an Oakland artist under his deviantART account Whynne, as part of a MS Paint webcomic about the pointless nature of trolling on 4chan's /v/ (video games) board. It uploaded to deviantART on September 19th, 2008. Since then it has repeatedly been used to indicate a troll in rage comics, and as an icon or avatar by others. And in the new series of the sci-fi anthology TV show Black Mirror, the third episode of series three, Shut Up And Dance, it is used at the denouement of the show, as a message sent to all the participants of a cruel ransom "game" that, despite having followed all the instructions to the letter, the ransom information being held against people is going to be released to their loved ones anyway. The image has also been the subject of legal controversy with Carlos issuing legal noticed over its use. I do hope Netflix did due diligence…
---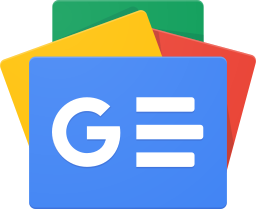 Stay up-to-date and support the site by following Bleeding Cool on Google News today!