The TSA May Want To Look At Your Comics And Manga When Flying Into San Diego…
The American Civil Liberties Union are expressing concerns about new TSA checkpoint guidelines coming into practice later this year.
Specifically regarding carrying paper products in carry-on luggage, which can obscure certain items if thick enough. Such as "phonebook" graphic novels, more common to manga readers.
And having to be unpacked and scanned separately, as one might a laptop, a belt, shoes or mobile phones.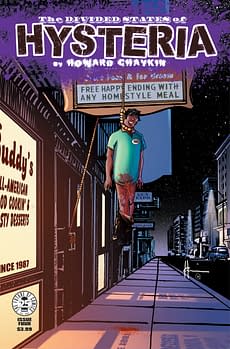 The decision, as explained, is not for content reasons, but it is possible that the content of certain comic books may suddenly become of interest to some keen TSA spotters, if seen openly on a tray alongside said shoes, phones belt buckles and laptops. And, yes, manga has had a disproportionate amount of interest from border guards in the past, often regarding Japanese society's different norms regarding violence and sexuality.
The policy is expected to be enforced after the summer rush, but certain airports are testing this early, including LAX, a popular airport for people coming into San Diego Comic-Con from around the world, before catching the Amtrak down the coast.
The ACLU note that "we know that in the airline screening environment in particular, there have been multiple cases where passengers have been singled out because of their First Amendment-protected expressions. For example, in 2010 the ACLU sued on behalf of a man who was abusively interrogated, handcuffed, and detained for nearly five hours because he was carrying a set of Arabic-language flash cards and a book critical of U.S. foreign policy. We also know that the DHS database known as the "Automated Targeting System," which tracks information on international travelers, has included notations in travelers' permanent files about controversial books in their possession."
What would they make of… I don't know… someone with a copy of Sex Criminals? Or The Divided States Of Hysteria? Well, Chaykin did want to make headlines…