Now comics-and-vinyl store Villains Comics & Collectibles opened on Saturday at the foot of the Louisville Avenue Bridge in Monroe, Louisiana. Owned by Dustin Underwood, Jeremy Lucky and Daniel Dunn, it offers comics, collectibles and vintage vinyl records.
It all happened when Underwood's last job went away – and as he was about to move, the location became available. A month and a half later, he and his friends have opened a new comic book shop. And after Geeked Out Gaming in West Monroe closed last month, to become a new focus for the gaming community.
Villains Comics and Collectibles was founded to preserve all of your favorite past times in one shop! From, Comics, Coins, Toys to Vinyls, we do it all! If you are in the market for new or used comics and collectibles, then Villains is the place to be! Come see us today!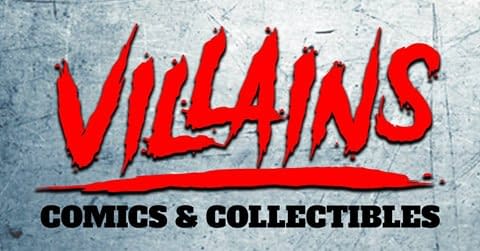 Bleeding Cool tries to mark the passing of comic stores as well as new arrivals on the scene. We're more likely to hear about the former rather than the latter due to concerned fans, but do please feel free to let us know the changes in your own local marketplace.
And thanks to nehbuhloh for the location amend…
Enjoyed this article? Share it!