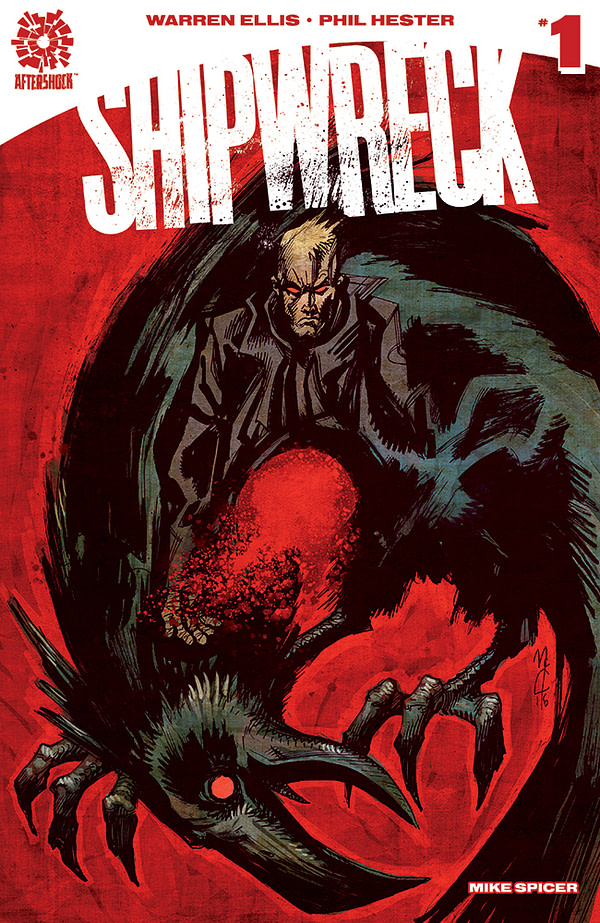 Warren Ellis and Phil Hester have a new comic from new publisher AfterShock for October, Shipwreck. This is the first time both creators have worked for AfterShock.
SHIPWRECK #1 / $3.99 / 32 pages / Color / On-Sale October 5th 

writer: Warren Ellis

artist: Phil Hester

color: Mike Spicer

cover: Phil Hester

1:10 incentive cover: John McCrea

Dr Jonathan Shipwright, sole survivor of a very unusual and very secret shipwreck, doesn't know where he is. Seemingly trapped on an endless road, in pursuit of a saboteur who holds the key to his salvation — or doom. Industry legend WARREN ELLIS joins AfterShock comics with this mysterious and captivating tale full of shock, secrets and surprises.