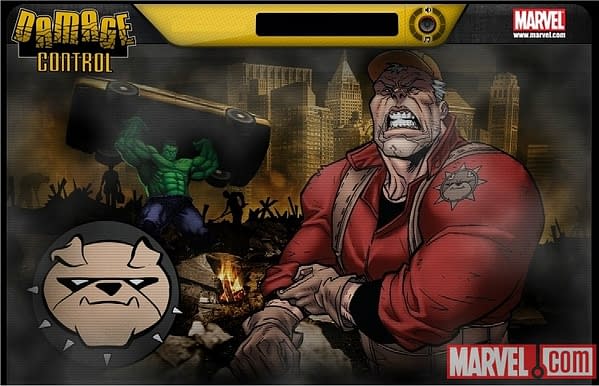 I know it's a kids game. But it still had me up until three in the morning last night.
Damage Control was always my very favourite Marvel comic book as a kid. And this is basically a resource management game, juggling various workmen at various levels of upgrades across Manhattan repairing buildings destroyed by superhero action.
Which is possibly an odd choice for a game to launch a few weeks before the ten year anniversary of 9/11. But then again, it might just get you in the mood.
Enjoyed this article? Share it!