What Language Do They Speak In Pakistan, DC Comics?
Pakistan's national language is Urdu as well as its official language. Lots of people speak English thanks to the country's colonial past, and until recently it was even an official language too. THere are plenty of other languages spoken among its population. more regional and concentrated nature including Punjabi, Pashto, Sindhi, Balochi, Kashmiri, Brahui, Shina, Balti, Khowar, Dhatki, Marwari, Burushaski and Wakhi – the language they speak in Shimshal. There's just one language that Pakistani people don't speak.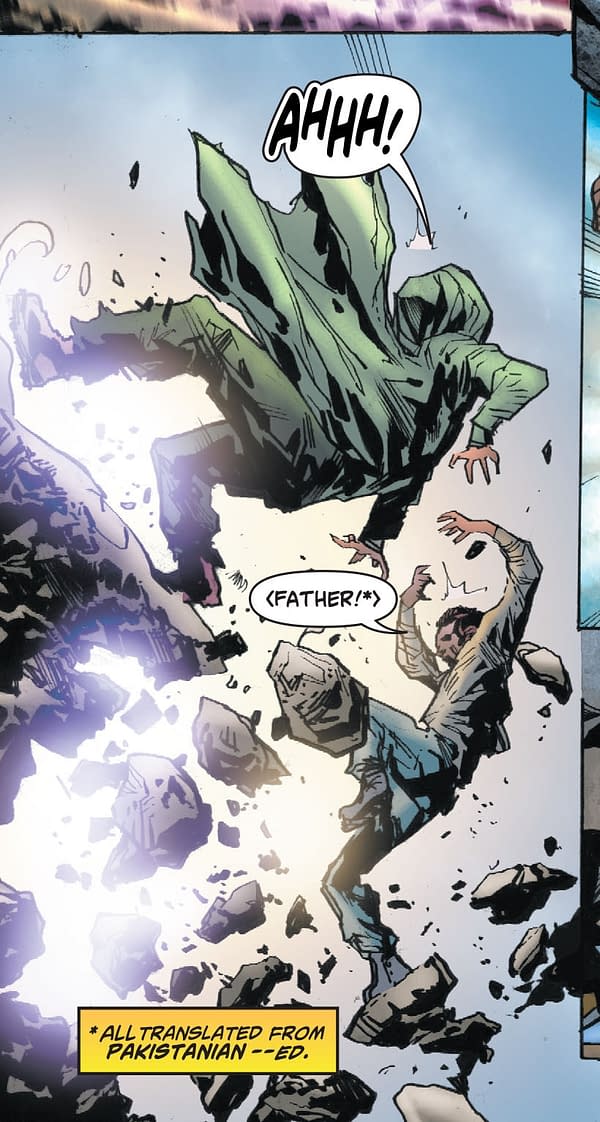 Pakistanian.
Because it doesn't exist.
Thank you Superman/Wonder Woman Annual #2...