What Now For Poison Ivy After Heroes In Crisis #9? Spoilers…
So, we know what happened. We think. Poison Ivy died in Heroes In Crisis at the hands of Wally West, undergoing some kind of personal crisis and releasing energy that killed every inhabitant of Sanctuary. And who underwent some horrifically overcomplicated plan to cover this up while trying to make things right before planning to commit suicide by killing his future self. As you do.
One of the things he was making right was bringing back Poison Ivy. We got a rose dropped in memoriam.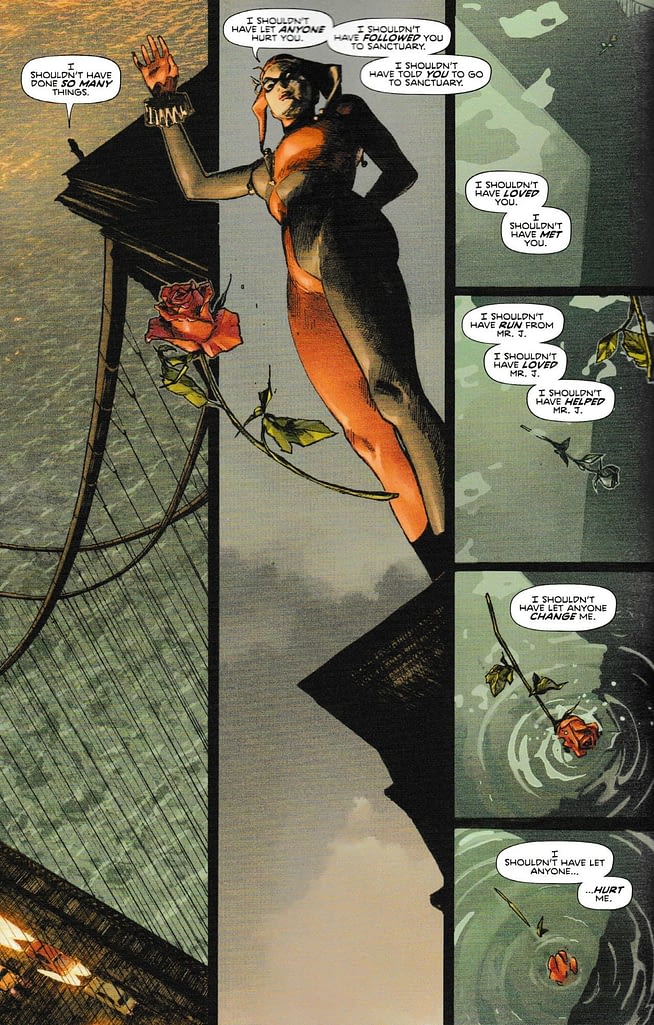 And then picked up by hands that looked like those of Wally West. Who is also meant to be dead.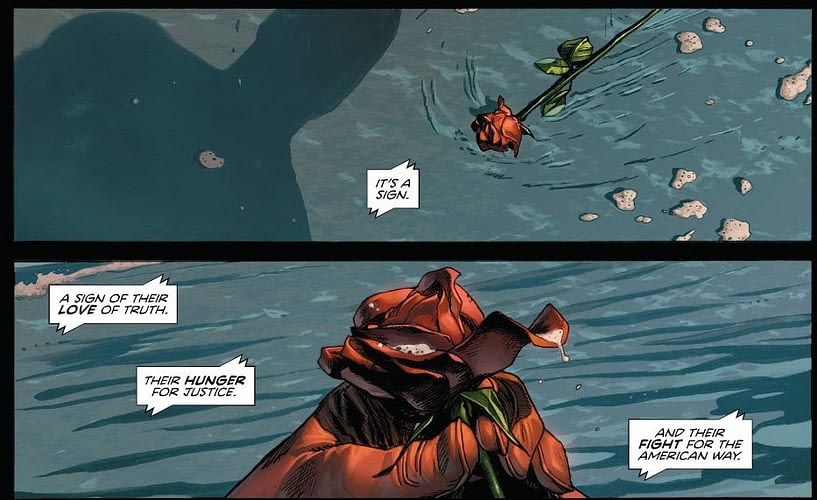 And that rose is to play a role it seems in the opening of Heroes In Crisis #7, published today.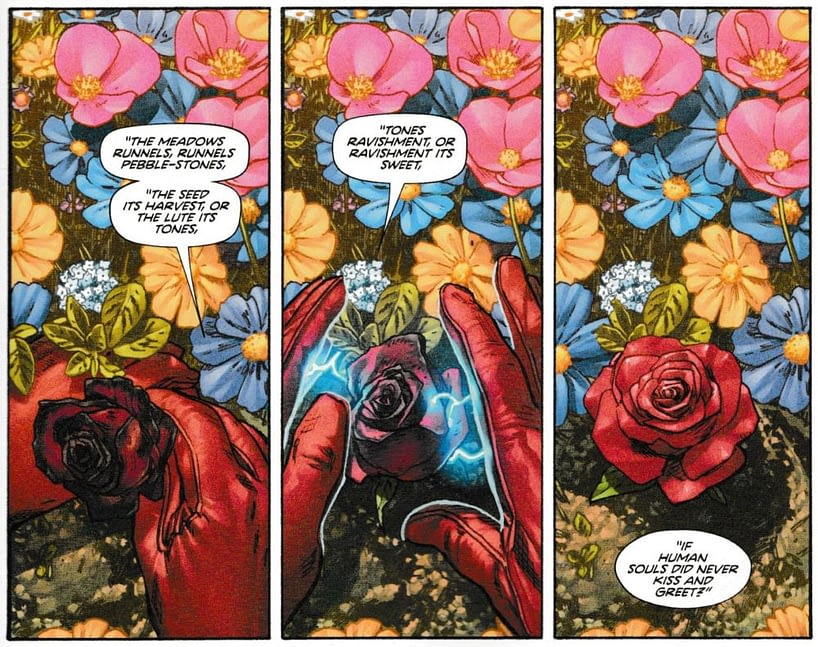 This rose is all that is left of Poison Ivy. given by Ivy to Harley Quinn but containing her essence. And with Wally West's access to favour energies…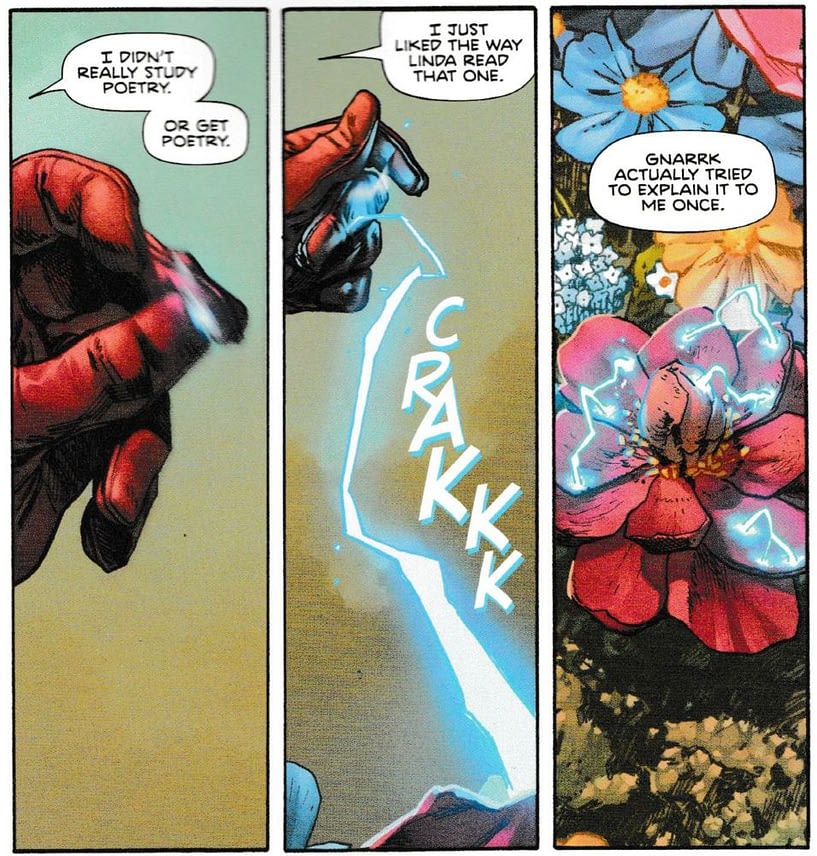 Both Flashes Wally West and Barry Allen had their powers activated my lightning and chemicals. And chemicals are just… stuff. There's plenty of chemicals in a rose dropped in a polluted river…
A new Poison Ivy, grown from a rose. Somehow. A new avatar of the green. Made of the plants she used to create her pheromones. More like Black Orchid now… or Swamp Thing.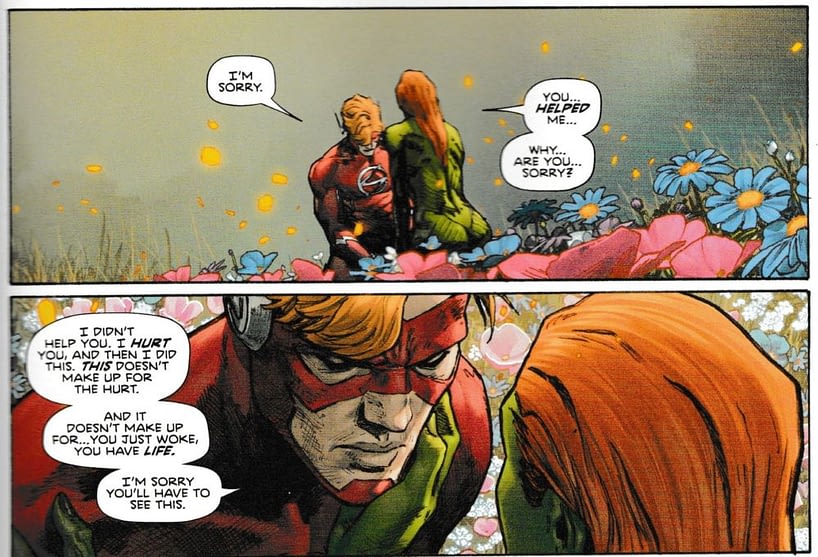 You know… the kind who… talk in… interrupted sentences like… this. And font for more varied Poison Ivy cosplay?
But back from the dead to be with Harley Quinn. Not that she's going to let Wally West get away with killing Ivy and framing Harley. Look for her giving Wally quite the bollocking in Wednesday's Heroes In Crisis.
But what then? There has been no sign of her mentioned by name in any other title in any solicitation since. She may have appeared in a tiny scene from behind in the future-set Doomsday Clock. She is on the DC Year of The Villain banners for November.
Bleeding Cool is also aware that she has a relatively significant supporting role in the upcoming future-set Batman: Last Knight On Earth by Scott Snyder and Greg Capullo.
Could we see a Poison Ivy #1 spinning out of DC's Year Of The Villain? I'm at MCM London Comic Con today and as ever there are plenty of Poison Ivy cosplayers on display…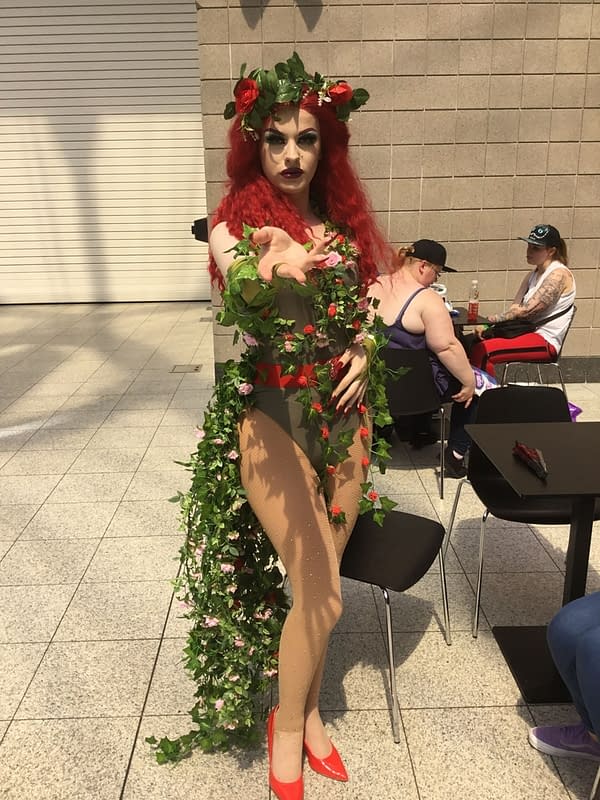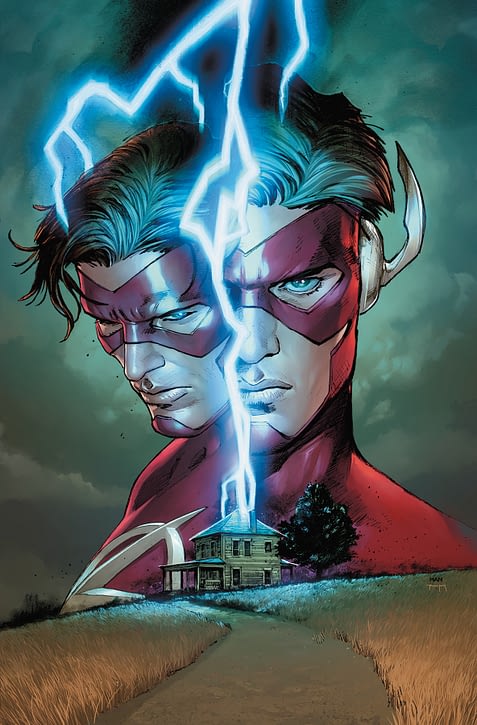 Heroes In Crisis #9 by Tom King and Clay Mann is published on Wednesday.
HEROES IN CRISIS #9 (OF 9)
(W) Tom King (A/CA) Clay Mann
The most-talked-about miniseries of the year reaches its stunning finale! The mystery behind the murders at Sanctuary is solved, but the mind behind it is one the heroes never expected. With their deepest secrets exposed, the Trinity has to consider how to carry on. Should the tragedy cause them to redouble their efforts to help their hurting comrades, or will they need to close up shop? The answers will be found in the ashes of this final showdown, and the fates of Booster Gold, Harley Quinn and the rest hang in the balance.In Shops: May 29, 2019
SRP: $3.99