Posted in: Comics | Tagged: comic con, marvel, san diego, sdcc
---
What We Expect To Be Announced At San Diego Comic Con – Marvel, DC, Dark Horse, Dynamite, Valiant, Boom And More So what can we expect being announced at San Diego Comic Con next month? Here are few things Bleeding Cool are expecting so far.
Matt Fraction's Inhumans, a new series that will span the world and may lay down the possibilities for a movie in the future. In a Game Of Thrones style, where the Inhuman families have been split into separate houses.
Can we expect news of a direct-to-DVD animated version of the new Geoff Johns and Jim Lee Justice League? Bruce Timm doing a new season for Justice League? That's what I'm hearing mentioned. That and Geoff Johns writing new episodes of Arrow. Though as for rumours of a Aquaman movie with Geoff Johns on board, that may depend on how Johns' relationship with Warners is post-Robinov…
DC's Weekly Comics – initially intended for late this year, the schedule has been put back to 2013. The question is will they announce it at San Diego or push it back to NYCC?
Dark Horse Comics looks like they'll be launching a brand new line of Aliens titles.. But intriguingly they will be adding the characters from Ridley Scott's Prometheus into the fold. The aim is to do for their Aliens comics what they just did for Star Wars.
The Death Of Wolverine. We know that Paul Cornell and Alan Davis are bringing us Killable, the idea as Bleeding Cool have heard it is that after his jaunts through time, Logan's healing power is damaged beyond repair. And, as with the movie, he may become mortal again. And die…
We can expect the announcement of the DC super villain monthly book that's spinning out of Forever Evil. And that Sinestro Corps monthly book we mentioned earlier, spinning out of Lights Out, making that six monthly Green Lantern-related comics from DC.
Dynamite are doing their usual job of announcing a big name writer for one of their books, as their writer lineup begins to resemble the Big Two more and more. Also, I think one of my friends has got a book there about an international coffee chain.
Valiant are lining up to announce details of Unity, their not-a-revamp, not-an-event "thing". Boom look like they will be launching a new Retailer Rewards Programme.
George Perez has signed a new contract with… someone. Working on a new comic. Just the kind of thing to announce at San Diego. As is a new Marvel project from Kyle Higgins, as they start to take him under their nightwing.
Arcana are launching The Gloom TPB by Tony Lee and Dan Boultwood early at the show as part of their MTV tie up.
But hey, what a great time for the BBC to announce those missing episodes of Doctor Who. If they exist.
Also, with the resignation of the main contact for a lot of film/TV types, the WIRED Cafe passes are becoming like Wonka gold tickets this year. If anyone can help an Englishman out…
More to come, I'm sure. Maybe it's time to get a checklist ready…
---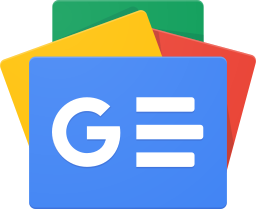 Stay up-to-date and support the site by following Bleeding Cool on Google News today!