Whatever Happened to the Long-Running Indie Comic Book Series?
Six issues. Five issues. Four issues. Three, even. The life expectancy of a creator-owned indie comic book, it seems, has never been lower. With the obvious recent exceptions being Saga, The Wicked + The Divine, and a handful of other titles by the exclusively the biggest names in comics, it appears that there is less and less room in the comics industry for indie comic books with high issue counts. The rarity of an indie comic, especially an indie comic not published by Image, was highlighted by a tweet from Vault Comics Editor-in-Chief Adrian F. Wassel, who discussed the risk of a 12-issue run while marketing that book. While tweeting about Vault's Engineward, written by George Mann and illustrated by Joe Eisma (more on Joe later), Adrian said:
Here's some candor in a world talking out the side of our mouths: ENGINEWARD is a huge risk for @thevaultcomics & preorders close Monday, 6/22. As an indie pub, we committed to a 12 issue run before the trade. It's also downright excellent.

I want to take more risks like this. I want to give creators the room to experiment, to breathe, to be formally daring, and, frankly, to not have to pay for it themselves. I want to reward fans with those experiences. If you do, too, share this far and wide. Please.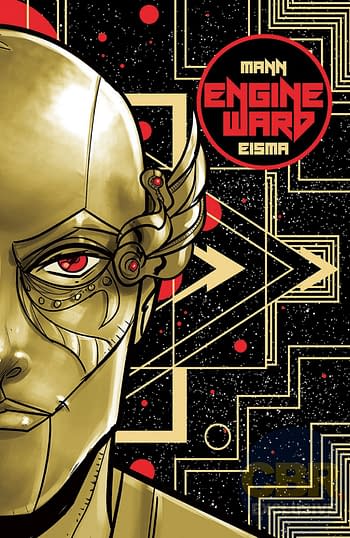 What is the future of the long-running indie comic book?
Nothing shows how far a long-running indie comic is for the norm than an Editor-in-Chief of a relatively successful comics publisher spelling out how risky such acquisition is. It is understandable, though. The comics market is in a period of transition, where graphic novels from traditional publishers are doing well. Still, the direct market seems, at best, in flux and, at worst, in the midst of an existential crisis that has been going on for years. It may not be possible for more indie publishers to take on the risk of twelve-issue deals considering the state of things, but comics readers should be aware of what they're losing as four-issue runs become more and more standard. There are four series — three, in the grand scheme of things, recent series — that may not have been greenlit today, that represent, to me, the importance of long-running indie comics.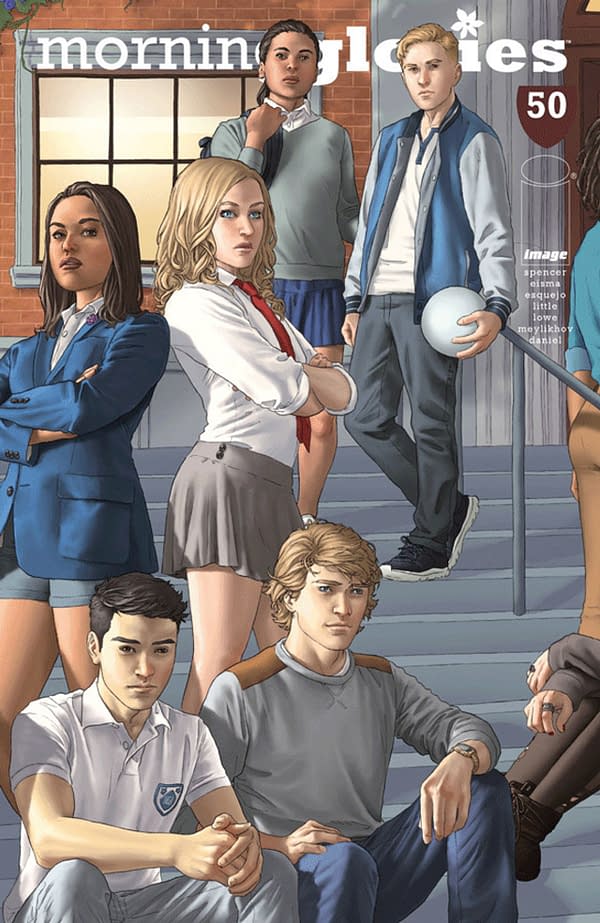 Morning Glories
Long before he became a Marvel mainstay known for The Amazing Spider-Man and a controversial run on Captain America, Nick Spencer was an indie comic darling making significant waves with his multiple Image Comics series between 2009 and 2010. Within those two years, Spencer released Existence 2.0, which ran for four issues, Forgetless, which ran for five, Shuttertown, which ran for four… and Morning Glories, which ran for fifty and is still yet to be completed. Along with artist Joe Eisma, Morning Glories set out to do for indie comics what Lost did for television: create a compelling, character-driven mystery series that plays said mystery out for years. It's not something you can do in four issues, and it created a reading experience completely unlike any comic on the market then and especially now. It is also notable in how quickly Spencer went from a creator producing four-issue series to one that Image Comics was eager to unleash on an ongoing series. This, the investment in a new creator is what has become the biggest rarity these days. Next time you read solicitations from Image Comics, take a look at the names of the writers attached to series with issue numbers higher than fifteen. Now, it seems that in most cases, that the only safe names to bank on are the ones that can be preceded by "superstar writer" in a press release.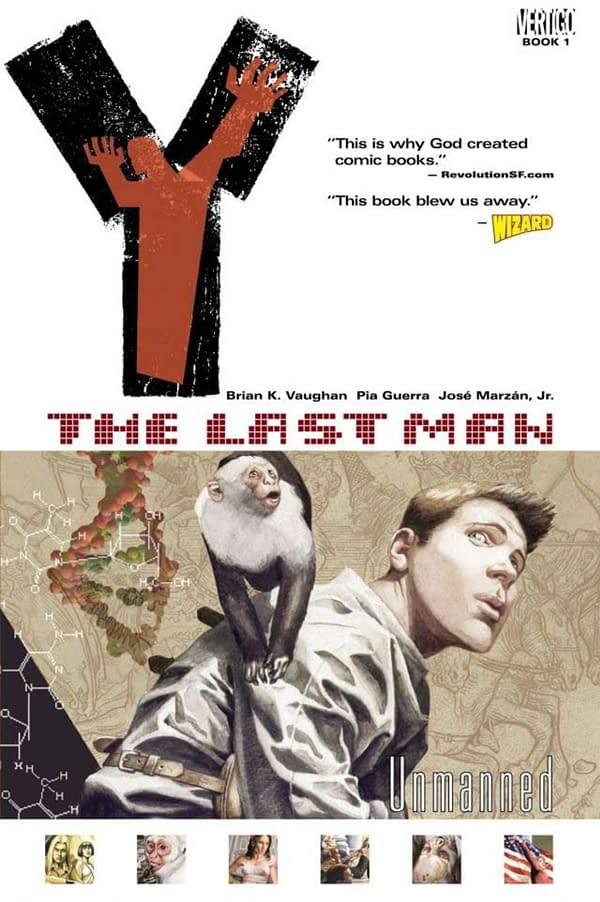 Y: The Last Man and Ex Machina
Now, Brian K. Vaughan does, in many ways, fit the criteria laid out above. He may not have been a superstar writer at the start of these series, but he was very established. What made both Y: The Last Man and Ex Machina notable and indicative of the indie comics market of the time were that they were both happening at the same time. Vaughan, who was celebrated for his quality but wasn't exactly the go-to, fan-favorite writer he is today, was able to leave behind work-for-hire entirely and focus on two independent creations. It became his independent work rather than his mainstream comics that propelled him to stardom and made him the writer he is today. He is now, along with Robert Kirkman, the closest thing to a household name the indie comics community has. Unfortunately, the odds of getting two simultaneous ongoing indie comics greenlit are, for a writer where Vaughan was in his career at that point in 2020, beyond slim. In fact, the only writer I can think of who has had two long-running indie comics produced at the same time in recent years is Brian K. Vaughan himself with Saga and Paper Girls.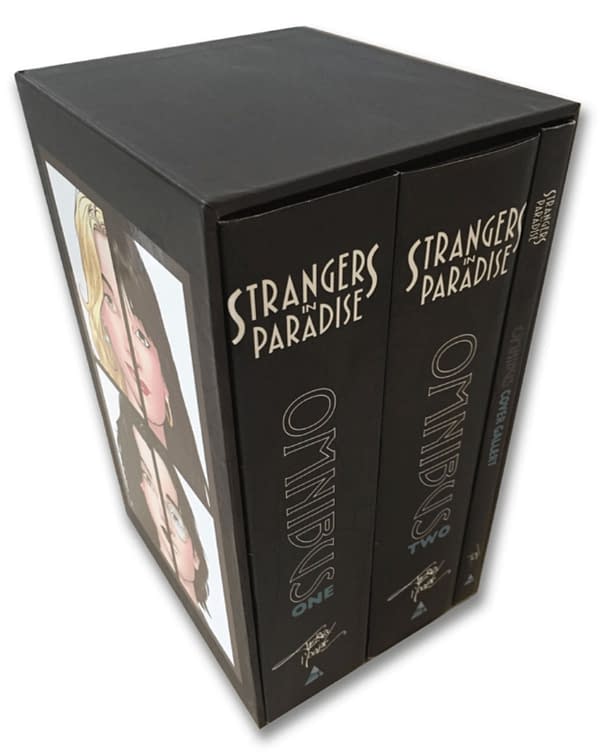 Strangers in Paradise
And then, there's this kind of comic. Writer/artist Terry Moore began Strangers in Paradise, the black and white love story of Katchoo and Francine, in 1993 over at Antarctic Press. He moved the series to his own company Abstract Studio, then over to Image Comics, and then back to Abstract, where it was published from 1997 up until as recent as 2019. The series grew and changed with Moore over the years, turning from a cute, flirty comic with slapstick humor to a crime drama to a slice-of-life romance that spanned years and years. Moore would break into prose, turn background characters into main cast members, flash-forward and back decades at a time, pull "everything you thought you know may be wrong" moments, and let readers truly live with his characters for decades now. Throughout three volumes and a sequel series, Strangers in Paradise totaled out to 116 issues and ran from the early 1990s through the late 2010s. The way it feels, as a reader, to complete reading a series like that is unlike anything else in the world. There is a sense of accomplishment, joy if it ended well (as Strangers in Paradise does), and mourning. Intense, immediate mourning. It's a glorious kind of fleeting grief that one feels for the characters but also the experience. The time you spent reading the work matters, and little things will stick with you. You'll look back to reading Strangers in Paradise and remember bits of your life, good or bad, that were happening at the time. It makes you feel more alive. It makes you feel.
Personally, I think we need more comics like that. There is no quick fix to address this, and if publishers were rewarded for taking risks on long-running indie comics in our current era, they would. It is inspiring to see some publishers recognize the importance of a comic that doesn't pop up and then disappear before it can even leave an impression. It is a risk for publishers, as Adrian Wassel was quick to say, and that risk is even bigger for publishers who aren't Image Comics. With that risk, though comes, if the comic is any good, a major reward. We may never see something that makes us feel exactly like Strangers in Paradise or Y: The Last Man, or something that has us questioning every page like Morning Glories ever again. What I know for sure is that there are untold sagas in the heads and hearts of many underrated comics creators out there. The indie comics industry would be a much better place if it makes room for them.