Will Thor Pause For Corps Of Thors In Secret Wars? And What's The Cause? So, Jason Aaron and Chris Sprouse launch Thors #1 in June, a police force for the Secret Wars Battleworld in June…. with all the available Thors on hand.
The chaos of Secret Wars requires a different kind of lawman. Welcome to the force. Whenever there's trouble on Battleworld, the Thors answer the call. Gods of Thunder from every world, united in their quest to uphold the law. Keeping the peace, closing cases, and dispensing judgment with the crash of thunder and the crack of lightning!

Yet when the Thors pick up a puzzling murder case on Battleworld, the rules change. And the entire corps is sent scrambling to find the murderer. But when some Thors begin asking the wrong questions, they'll begin to pull at strings that could unravel the very fabric of reality!

Throg the Frog of Thunder, Beta Ray Thor, Thor Stormborn and many, many more hammer wielders from across the Marvel Universe take center stage to mettle out a new kind of justice. Prepare yourselves for a hard-hitting Marvel Comics police drama the likes of which you've never seen before. Bring the thunder this June, as THORS #1crashes in to comic shops and on to digital devices!

THORS #1

Written by JASON AARON

Art & Cover by CHRIS SPROUSE

On Sale in June!
The second Thor trade paperback Thor Volume 2: Who Holds the Hammer? only takes the series up to #8, out in May. A betting man would say don't expect to see Thor #9 in June. Will series such as this be taking a sabbatical and return in September?
Other notable missing comics in April/May include Uncanny X-Men, All New X-Men, Cyclops, X-Men
Amazing X-men, All New Captain America, Inhuman and Uncanny Inhumans.
Add that to other well selling books cancelled like New Avengers, Avengers, Fantastic Four, Spider-Man 2099, Hulk reaching the end of its Omega Hulk arc and the second arc of Superior Iron Man probably ending in June, we're either looking at a lot of #1's in September or a mix of #1's and some books just continuing after a few months gap.
Books like Amazing Spider-Man, due to the .1, .2, .3 etc, issues of Spiral suggest that it will continue right through the Secret Wars, as it seems will Ms Marvel, despite its "Secret Wars Last Days" labelling and promotion.
Possibly.
---
---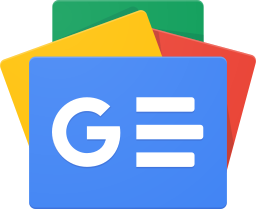 Stay up-to-date and support the site by following Bleeding Cool on Google News today!