Famed Jonah Hex and Spectre Writer Michael Fleisher Dies at 75
It's now reaching the comic book community that Michael Fleisher, longtime DC Comics writer who scripted acclaimed on characters such as Jonah Hex and the Spectre, passed away February 2nd of this year at the age of 75. This was first broken on Mark Evanier's blog but has spread to Newsarama and CBR since then.
Fleisher first entered the comic industry by writing expansive and highly researched encyclopedias on the history of a number of comic book characters, particularly Superman, Wonder Woman, and Batman. He later made a name for himself by writing for some of DC's horror titles, such as Secrets of Sinister House. He also worked under Joe Orlando for a time.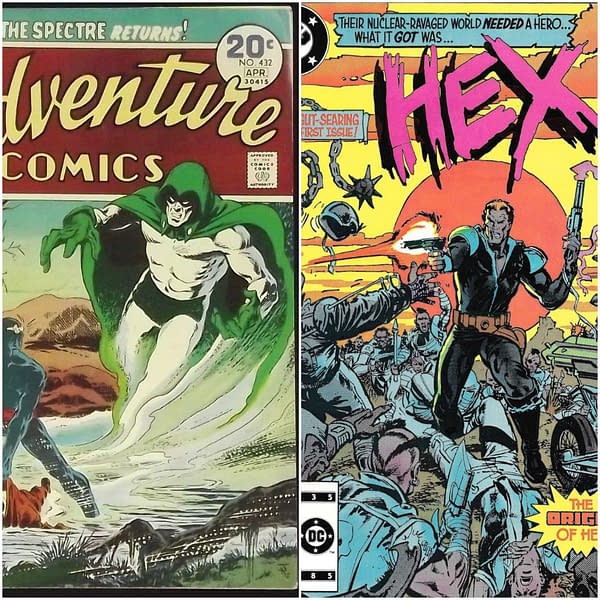 He became well known for his 10-year run with Jonah Hex, starting off with Weird Western Tales and later spinning off into Hex.
His other seminal work with the Spectre was in Adventure Comics, where the Spectre was turned into a modern spirit of vengeance (not that one). Joe Orlando helped construct this one, as he had been mugged and wanted to create a character that would be more punishing to the criminals of the night.
A lawsuit spun out of that series due to Harlan Ellison using choice words for Fleisher's Adventure Comics work in an interview with Gary Groth. Fleisher sued them for libel, but the suit ended on the side of the defendants.
Fleisher left the comics industry shortly after that, returning to school and working in anthropology. He did do some work for 2000 AD during this time. He even began doing work for humanitarian organizations. In the last decade, he returned to writing.
The cause of Fleisher's passing is currently unknown. He may have been out of the industry for a time, but the world of comic books tries to remember those who create for it. He will be sorely missed.