Writer's Commentary – Ben Fisher On The Great Divide #5
Dynamite has sent us a Writer's Commentary by Ben Fisher for The Great Divide #5. Cover and interiors by Adam Markiewicz. Page 1
We've tried to end every issue of The Great Divide on a cliffhanger, and the Issue 4 ending was a doozy, with Paul being touched by a number of "vessels." So this was a fun reveal — that there are people who can touch others safely, which was previously believed to be impossible.
Page 2-4
This series has tackled a number of concepts through the lens of forced separation. Sexuality, marriage, mental health (Sebastian's multiple personality disorder turned out to be an advantage in a world where Riders exist); even bestiality. This issue we turn the focus to religion. We'd already seen hints of Christianity adapting to the new world order in the modified wedding vows at the end of Issue 3. Here, a cult has been formed around the strange occurrences of Crater Lake.
I really enjoyed writing Dani, the "prophet" leader of the cult. She's a bit of Tammy Faye Bakker mixed in with a bit of David Koresh. Two genuinely awful people who in combination are even worse than the sum of their parts.
We also learn a bit more about Eli's backstory, and why he's adopted the "moral compass" persona. He blames his own weakness on the death of his fellow soldiers, something his father warned him might happen, and he's been actively seeking a second chance ever since. Now, finally, he might have found it …
Page 5
The Adams (Markiewicz and Guzowski) did a great job on making Dani's "flashbacks" into stained glass. I think it really helps sell the idea that Dani truly sees herself as a messenger of God, tasked with creating a new breed of "purified" vessels. Flashbacks are often difficult in comics because it can be confusing to the reader when time leaps back and forth between panels. Using a completely different stylistic choice like we did here really helps differentiate between past and present.
Page 8
This panel of Dani is haunting. Once again, the Adams really did a great job conveying a real sense of twisted power in an asexual religious context. I wanted to subvert the trope of the evil villain sitting on her throne by literally making our prophet sit on the backs of those she professes to love.
Page 9-10
This was an important emotional beat for the story. Paul and Maria have always been the true heart of The Great Divide, and two very important conversations occur in this seedy hotel room.
First, Maria confesses why she's headed to Seattle — to seek help "hearing" her dead finance (Alita, the girl we met in a flashback in Issue 4) who was absorbed into Maria's head, but has never spoken. This explains why Maria was so interested in Sebastian labeling her "one who keeps the voices quiet." Unlike many survivors, Maria desperately WANTS to hear her rider, and doesn't understand why Alita is absent from her mind.
Second, Paul is on the verge of confessing that he may be in love with Maria. And part of the confession is the concession that these feelings may not even be his — that he may simply be projecting Carlos' love for his sister.
As Eli pointed out back in Issue 3 — the clock has pretty much run out on normal relationships after The Divide.
Page 12-13
Now we get a bit of foreshadowing. We see a crashed plane (the "wings" that Dani had before falling from "heaven"), a comment about reaching the end of the yellow brick road, and — for readers with a good memory — we have the knowledge that Eli is a pilot.
Jon, a drone programmer, also gives his version of Arthur C. Clarke's Third Law. Only, as Jon puts it, when it comes to the origins of the Divide, there is no meaningful distinction between technology and miracles.
Page 14-15
I don't use double page spreads very often. I mostly find them gimmicky or a cheat to the reader. But here I really wanted to showcase the scale of Crater Lake. I also wanted the imagery of Jon's tiny balloon explaining that this is where it all started on two huge pages of open wilderness, as if to say "All this pain, all this suffering — it's all being voiced into the vacuum of a huge, uncaring world."
Page 17-20
And now we finally see it: the big reveal. The Big Bad, in all it's glory. The Soul Box! We promised answers, and here is where we start to make good on that promise. Keeping with the dark humor that has run through this series — it all seems to be the result of a broken machine designed for reconnaissance — only instead of causing a few nearby individuals to become "memory hard drives" absorbing a useful sample size and returning to the probe, it infected the entire world.
Oops.
Page 21-24
This was the hardest sequence I've ever written. I grew to love Eli. Unlike Paul (who is often just along for the ride), or Maria (whose motivations are self-serving), or even Victoria (who arguably cares more about being credited for finding a cure than the actual cure itself), Eli honestly just wants the world to be a better place. He was the one who convinced Paul and Maria not to abandon Victoria. He tried to help Paul in the Tiger Pit, before they even knew each other. He was just a good guy, desperately wanting to atone for past sins.
Adam had the hardest task of all — giving the panels the emotional impact they deserved, as Paul and Eli entered a whole new phase of their relationship. Also, the dog licking Eli's face gets me every time. Every time.
Page 25-26
Now what kind of sic-fi dystopian comic book writer would I be if I didn't have at least one obligatory scene where a broken jet, piloted by the absorbed memories of a dead man inside the head of a guy who really just wanted to read Vampirella comics in Winslow, Arizona, is used as a high-speed sled to escape a space probe?
Pretty cliche stuff.
But the big cliffhanger here is … the walkabout is upon us! We've talked about walkabouts for 120 pages now. How they occur at any time without warning. How they make you walk like a zombie for days. So what does it look like? What actually happens?
The answers (and a few endings that we bet you won't see coming) are only a month away!
If you have any questions or comments about the series, I can be found on Twitter, patiently waiting for the end of the world @benjaminpfisher
---
---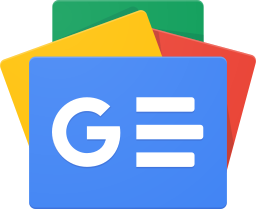 Stay up-to-date and support the site by following Bleeding Cool on Google News today!