"12 Minutes" is Less "Hitman", More Escape Room
12 Minutes is an Annapurna Interactive title that requires to player to play the same day over and over in order to solve a mystery. It's Groundhog Day in a microcosm. As you'd expect of a game with a hard reset timer, the point is to keep playing until you have enough clues to stop your own murder. You'll slowly unlock new dialogue options and actions as you learn more information and pick up new tools, as the player character remembers each day, however, other characters do not.
The game is incredibly simple, with easy point and click controls on PC and simplified controller inputs on console. The player can't even leave the apartment where the whole game takes place.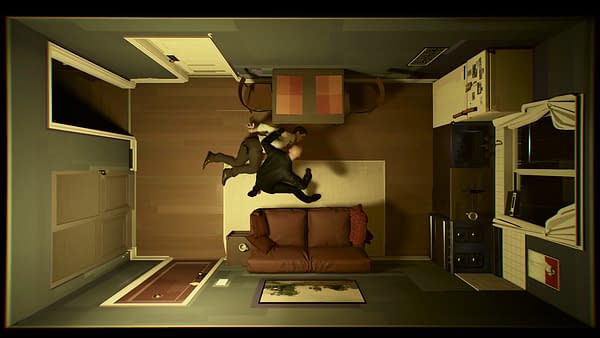 Which, in a way, makes it very similar to the Escape Room games that were popular a half-decade back. In fact, other than the repetitive cycle of death and the ability to interact with NPCs, 12 Minutes is functionally exactly the same.
Despite the announcement trailer's similarities to a Hitman style game, its honestly more of a puzzler than it is anything else. It's a simple, short game, but it does have a high replay value if you want to try and speed-run it. After all, there are multiple paths to the end, even if the end doesn't change.
12 Minutes is currently scheduled to release on Xbox One and PC in 2020.