2K Games Let Us Play "Borderlands 3" For A Bit At E3 2019
While we were at E3 this year, we got our own special presentation from 2K Games as they showed off Borderlands 3 and then got to play a demo. We started off our appointment with a video presentation in a small theater space where they showed us some gameplay and went through a slideshow of options in the game. Gearbox Software basically made a game they knew fans wanted as far as gameplay and content. They didn't add anything super intensive or flashy, they basically improved on what worked and slightly removed or at least toned down the stuff that didn't to create a slightly more balanced game that didn't feel like a chore in certain areas. A lovely thing to find out is that a good chunk of the bonus content won't cost players a thing after the game is launched, including cosmetics, which is a godsend in this day and age of gaming.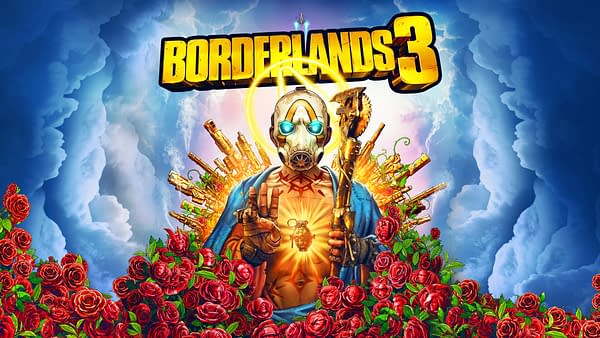 As for the demo portion, we got to jump into a brand new planet called Eden-6, which feels much more like a planet made out of Louisiana bayous and monsters that decided they needed three extra sets of teeth to live. Feels a lot like swampy trailer park marshland. We played as a character named Moze, who they specifically chose for the demo because she's a gunner with some various weapons for killing and damaging. Plus, the woman built her own mech, which you can switch in and out of to add extra firepower to your onslaught and have extra armor on you to get through multiple enemies. The game plays just like Borderlands 2 for us, but with more variety in what you can do in the game and some technique in mastering the skill trees. As you progress you can dump resources into your skill tree and unlock new abilities that make you a force to be reckoned with on the battlefield. The demo was short but from what we gathered, Borderlands 3 will be one of the must-play games of 2019. It's just a shame we have to wait until September 13th to get to it.