5 Binge-Worthy Games to Play This Memorial Day Weekend
Because Memorial Day Weekend is more synonymous with barbeques and family time than anything else, we're going to help you out with your weekend plans. In between trips to the beach and daydrinking, you'll probably need to fill a few hours. And because this is 2019, nothing fills hours quite like binge-watching something. While I'm sure some of my colleagues could give you the names of several "must see" comics, movies, and tv shows, you've come to the games side of Bleeding Cool.
So here are 5 positively binge-worthy video games. The Legend of Zelda: Breath of the Wild
While some massive open world RPGs are best tackled in small bursts, The Legend of Zelda is absolutely not one of those games. There are a ton of small, easy to miss moments in the game that really do play better if you have the time to devote to the game, rather than picking it up and putting it down. As Breath of the Wild released while the Switch was still hard to get your hands on, you might have missed this one when it first released. But if you've got a Switch or Wii U, and you haven't played it yet, do yourself a favor and get on it right this second. The latest Monster Hunter is by far the best Monster Hunter in recent memory. And with the upcoming Iceborne expansion set to hit this summer, it's time to get yourself to endgame, and fast. It can be easy to put Monster Hunter: World to the wayside when you get sick of dying to Rathalos combos, but you won't get better unless you put the time in. And what better time to go hunting a whole lot of giant murderous beasts than Memorial Day?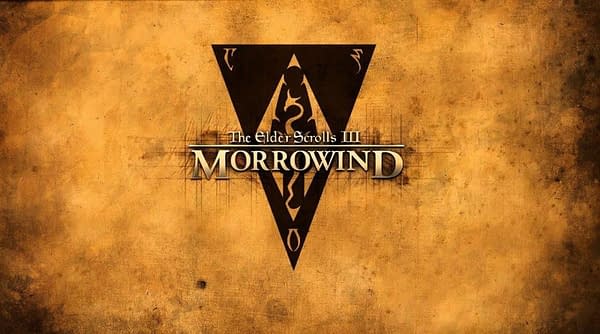 The Elder Scrolls III: Morrowind
While this one is pretty much relegated to PC at this point, Morrowind is an absolute classic game that even the most fervent Elder Scrolls fan might have missed. Morrowind's launch came with far less hype than Oblivion or Skyrim, and it's not as flashy as The Elder Scrolls: Online, but it is a diamond in the rough. The massive, expansive world and rich storytelling the Elder Scrolls series is known for are coming into their own with Morrowind, while the lack of a modern quest tracker system means you've actually got to pay attention to quests when you accept them. And that's the kind of challenge you really want to take on with everything you have. The current cult indie hit is so engrossing you'll probably end up binging it without noticing. However, if you need a reason to play it until your fingers bleed, the simple but satisfying gameplay, gorgeous art direction, and entrancing soundtrack will convince you. And unlike the others on this list, you'll probably finish Dead Cells over the course of the weekend. Tokyo RPG Factory's second game, Lost Sphear, was one of my favorite games of 2018 though it was easy to overlook. The beauty of the game is the small moments that you uncover over the course of the game. It's a turn-based game rich in strategy and narrative. It's an absolute joy to play and well worth the time it takes to play through. Like Dead Cells, you might make it through Lost Sphear over the course of the next few days as well.
If you've already played every game on this list, congrats! Drop a line and we'll send more recommendations your way so you can spend your Memorial Day Weekend binge-playing video games.