[rwp-review-recap id="0"]
Back in 2012, Sine Mora was a damn fine shoot'em up game that looked crisp and beautiful for the era and put a different spin on the genre that made it compelling and tough to play through. Flash forward five years and THQ Nordic has decided to wipe the dust off the game and add a few more items in for Sine Mora EX.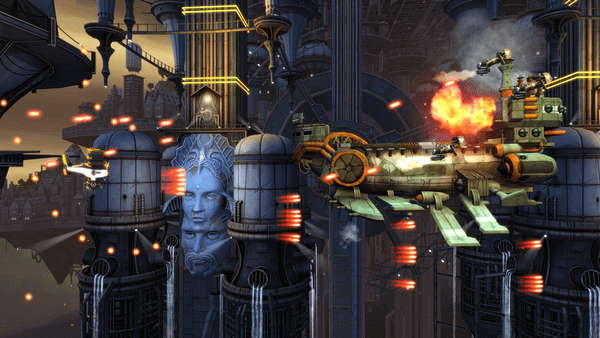 Sine Mora EX plays exactly like the previous version did when I got to try it out on the Xbox 360. Taking a side-scrolling position, you shoot whatever enemy planes and weapons may be in the way of your flight. The catch to the game is that you're working with a timer instead of a life bar. If you kill enemies, you get time added; if you take a hit, you get time deducted. If your timer runs out, you fail and have to start the level over again.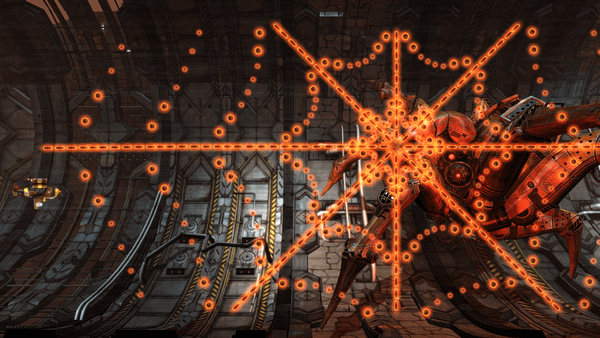 What made the game shine at the time were the stunning visuals in the background as the level wasn't just a constantly scrolling generic skyline. Fully rendered 3D levels were added behind the plane to give a sense of the world you're in, and help emphasized the urgency of your victory. You have two primary modes for the game: Story Mode and Arcade Mode, the difference being the lack of story in Arcade. As well as an option to go back and play previous levels you've already conquered in case you want to see how much better you can do.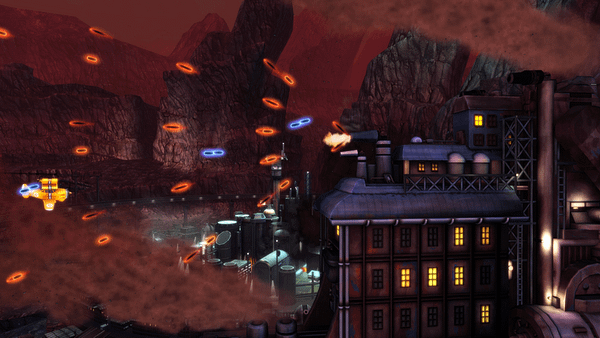 Something new in Sine Mora EX you might get a kick out of is that you have the ability to do local co-op, which is a lovely stress reliever in case some of the later levels are bothering you, but the timer challenges are slightly more difficult to pull off. And finally, there's Challenge Mode, where you'll run a specific area and have to complete a challenge within the time frame given. Some of the slight additions they threw in is having a full English voice cast, a better response time from the weapons, a slower rate of weapon bonuses leaving your dead plane, and a few other tweaks.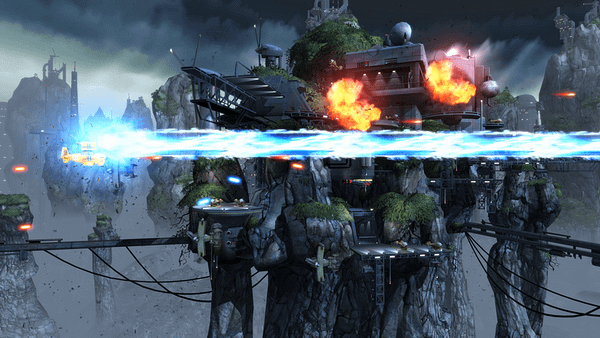 It wouldn't be a new version if they didn't tackle the graphics, and THQ Nordic did a fine job giving the game a fresh splash of paint on systems that can now handle it. Explosions, weapons fire, and even the enemies all feel like they have a better quality to them, and the designs themselves make the game pop on the screen. But you can still see levels look almost identical to the previous so they didn't go in and change everything.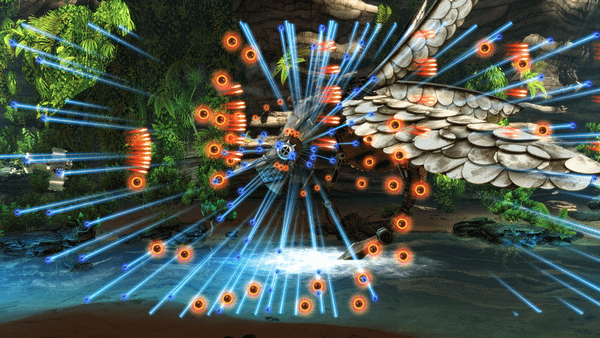 Sine Mora EX is a great update for an already solid game. The one downfall the game has is the prices for each system. PC owners get a break with a free update, but console owners have to pay $20, even if they owned the original on a previous system. That's not including Switch owners who have to pay $30. If you feel like buying it again, it is well worth the purchase. But I can also concede that the changes weren't that grand, and they could have brought the price down across the board.
[rwp-review-ratings id="0"]
[rwp-review-form id="0"]
Enjoyed this article? Share it!