The words that fans have been waiting to hear has been confirmed by multiple sources as we're getting a Resident Evil 3: Nemesis remake. The primary source of the news has been from Eurogamer, who have been tracking down multiple leads to get a confirmation. It seems like a no-brainer as Capcom has released either a remake or a cleaned-up version of nearly every Resident Evil title with a number next to the name over the past few years. Even doing them out of order depending on what they felt like putting together. But now it seems like they're ready to finally move on to one of the most requested games for a remake of the entire franchise. (We say one of, because let's be honest, far more people wanted to see that RE2 remake when you go back and look over social media from four years ago.)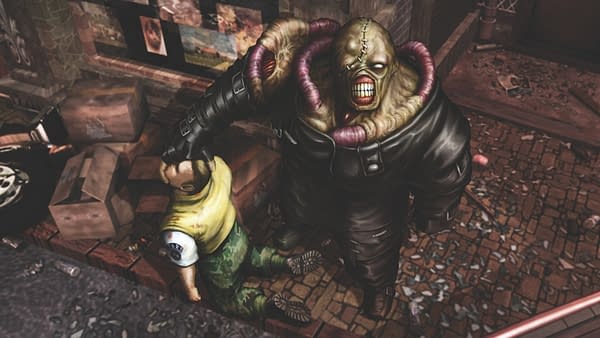 After the success of RE2, the company made a point that they would probably go back and do more remakes of their catalog. RE3 seems like the perfect title to make a remake of, as we can pick back up with Jill Valentine and a new group of people following the events of Racoon City just 24 hours later. As far as when we'll see anything from it, our best guess is that you'll be getting a look at it during E3 2020 if the rumblings are out now, but don't expect anything until probably 2021 if they're giving it the RE2 treatment.
Enjoyed this article? Share it!