Fruitbat Factory finally took the time to update fans on when their sequel to Sora, Acceleration Of Suguri 2, will finally be coming out. Today the game's steam page was updated with new details and screenshots that also included the release date of March 7th. The game is basically bullet-hell at it's best in a multiplayer setup with ten different characters to rage war with (in 8-player battles), including some from the Suguri series. We also got some updated info for the game below on their page as we now know it'll cost you $9 for the game, and the soundtracks will run you about $8 a piece. The game looks fairly decent on paper, we'll have to wait until March to see how it plays.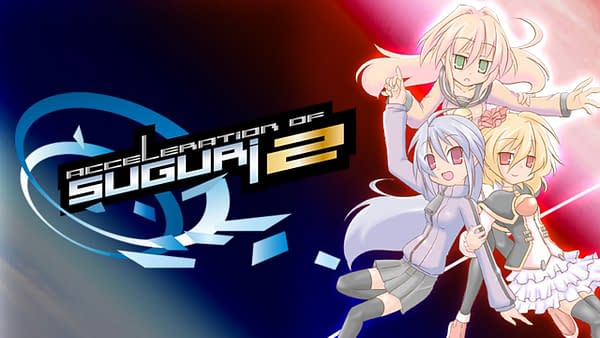 Take on all the characters of the SUGURI universe in this lightning-paced duel-style shoot'em'up. Continue the story of the characters you've come to know and love, and meet a new mastermind causing havoc on Earth. Play against the AI in Story Mode, or friends and foes online or locally in Multiplayer.

Fast-paced, tactical duel-style bullet hell
Full HD resolution support and beyond
Three game modes: Story, Arcade and Match Mode
Online and Split-screen Multiplayer
Over 10 characters from the SUGURI universe to battle with
Enjoyed this article? Share it!