AJ Styles is the WWE 2K19 Cover Star
It's been announced by WWE and 2K that this year, AJ Styles will be the cover star for WWE 2k19.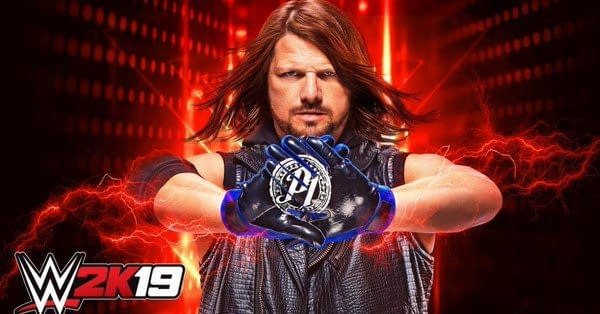 The WWE 2k titles are an interesting breed of games. The series iterates every year, building on what came before, but it often finds itself with many detractors. The creator options are exceptional, with the level of customisation, ease and shareability of various wrestlers and assets really helping you tailor your experience. The problem can come when you step inside the ropes though and you grapple with the clunky systems. Some love those, but it's fair to say there are plenty with concerns too.
Well, WWE 2K19 is going to have another go this year at pleasing fans once more. Not too much is known about the game and everything it will be changing, however, it has just gotten past an important milestone: the reveal of its cover star. It's been announced that current WWE Championship AJ Styles will be adorning the cover of WWE 2K19.
There is also a chance to win a bunch of money as a Million Dollar Challenge was also thrown down. Players will have to compete in a to be announced mode and then record a video on why they think they can beat AJ Styles at the game. If they win, the money is theirs. Rules here.
I really do hope WWE 2K19 does some new and exciting things for the series. I've had my fun with the games, but they can be a little bit of a slog at times. Here's hoping it comes together because I'd love to play a great WWE game.