Amazon Granting Further Xbox Game Pass Capabilities To Alexa
On Tuesday, April 13th, Amazon announced their plans to increase the cross-device functionality between their Amazon Echo device with the Xbox One. With this all-new feature, Xbox Game Pass subscribers can simply enter a command to Alexa, requesting it to download a game from the Xbox service's extensive game library, and Alexa will prompt a direct download of that game. How's that for technological advancements?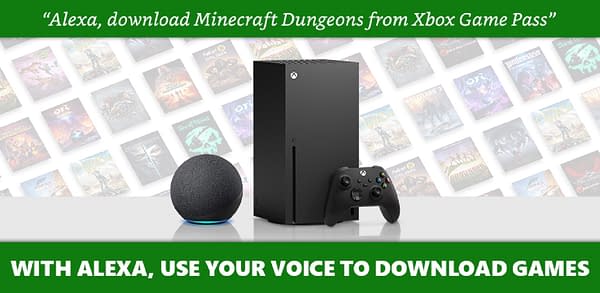 Voice support features of the Amazon Alexa will now make it that so when you enter the command of, "Alexa, download (game) from Xbox Game Pass," you will get that very game directly from this service. There is no need for any physical input or skill invocation in this instance, for all it takes is your voice.
According to Amazon's press release:
With this launch, Xbox Game Pass members can hear about what's new in the Game Pass library, and download games from any Alexa-enabled device to their Xbox console – so, you'll be able to download games from essentially anywhere – while running with your Echo Buds, in the car with Echo Auto, in the grocery store with your Echo Frames, and more. Microsoft will be the first gaming partner to launch this new Alexa direct-download feature.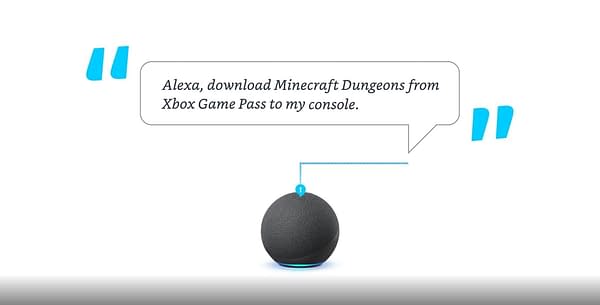 As of right now, there is no word on whether this command will ever extend to other consoles, like the PlayStation 5 or Nintendo Switch, but Xbox One Series X and Series S users will be a lot happier with this quality-of-life upgrade to their Xbox's capabilities.
Are you interested in this news from Amazon and Microsoft? Does the integration of Alexa technology mesh well with the Xbox? Let us know what you think in the comments below!