Of all the games we expected to hear an announcement for in 2020, Ape Escape probably wasn't sitting too high on anyone's lists. The last time we had seen anything from the franchise goes back almost a decade, when Sony released the rail shooter PlayStation Move Ape Escape for the PS3. Since then, ever time it feels like Sony might be putting together a new version of the game, or even just a re-release during the PS4 era… nothing. Now it looks like we're going to get something, maybe, in 2020. The game's official Japanese account made this post with the art below, promising something new this year.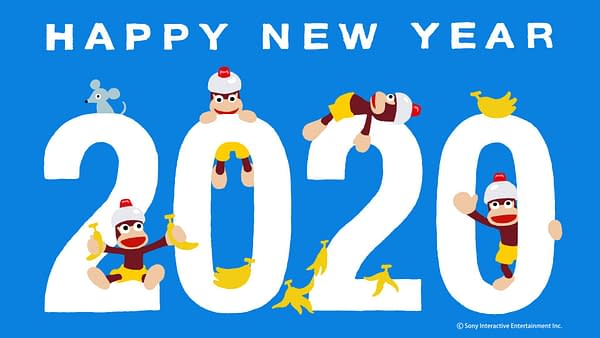 We're guessing at best, we're going to get an announcement of a new Ape Escape title. Probably not a release as its way too late to see anything for the PS4 that fans would sink their teeth into and stick with before the PS5 comes out. So whenever Sony decides to do their major presentation for the next console is probably when this gem will pop up. Until then, we're basically waiting around for them to do something.
Enjoyed this article? Share it!