Respawn Entertainment released a brand new trailer today showing off the story going into Season Four of Apex Legends. Along with the brief look at Forge and what he'll be bringing personality-wise to the battlefield, the devs also gave everyone a rundown of the changes coming to Season Four. Everything will kick off next week in Apex Legends on February 4th. Until then, enjoy the trailer.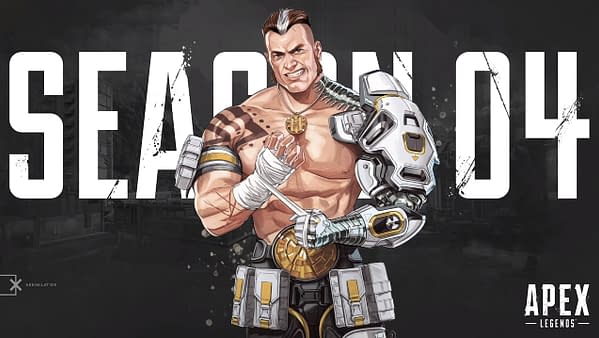 James "The Forge" McCormick earned his way into the Apex Games by way of the Hyper-Fighting Federation. With his charm, looks, and signature shiny medallion, he's been hailed as the "People's Champion." While some think he's not ready for the Games, Jimmy's confident his industrial-mining Shatter Gauntlets will crush any doubts. And with the full backing of Hammond Robotics, Forge is poised to make his mark in the Arena.
Enjoyed this article? Share it!