Respawn Entertainment revealed a new Apex Legends event on the way as the System Override Collection event kicks off in March. From March 3rd-17th, you'll have a few new items to take advantage of, which we have listed below. You'll also be able to take advantage of the new Deja Loot mode, which will see all loot respawn in the same location on the map each match. Check out the trailer for more details as this event will be gone before you know it.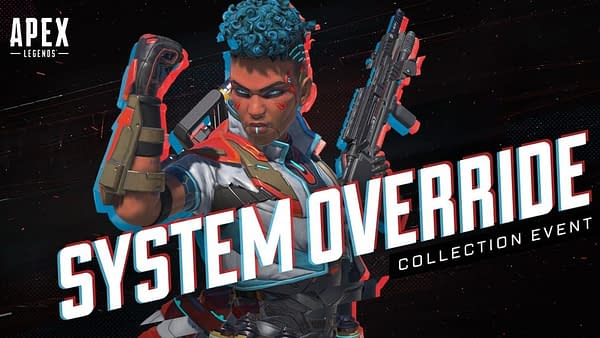 Deja Loot Mode – Due to a system glitch, this limited-time mode will feature the same flight path for the dropship and all loot will respawn at the same location throughout the System Override Collection. The Ring location will change on a daily basis. The first week of Deja Loot mode will take place on World's Edge; the second week will see Legends return to Kings Canyon.

Evo Shield – New to the Apex arsenal of items, the Evo Shield gets more powerful as Legends inflict damage on their enemies, becoming stronger than Epic Body Shields. Evo Shields change colors as players progress, but their distinctive glow will help players identify them.

Assimilation Themed Apex Packs – Unlock a set of 24 themed, limited-time cosmetics, in addition to 6 matching legendary character + weapon skins and 12 other epics. Players can obtain these new in-game cosmetics through direct purchase for Apex Coins, direct unlock with Crafting Metals or random unlock with Event Apex Packs.

Octane Heirloom Set – players who unlock all 24 System Override cosmetics will also receive the Octane Heirloom set for free.
Enjoyed this article? Share it!