"Apex Legends" Reveals the Preseason Invitational Competitors
EA and Respawn have announced the teams that would be competing in the Apex Legends Preseason Invitational. The double-elimination tournament is taking place this week (from September 13-15) at the Alvernia Planet in Kraków, Poland.
The tournament has a total prize pool of $500,000 USD, which 80 elite teams from around the world will compete over. Headliners include NRG Esports, Echo Fox, Misfits and TSM.
The base details are:
When: September 13-15, 2019

Timing:

Broadcast begins: 1:00 p.m. CEST (7:00 a.m. EDT / 4:00 a.m. PDT) each day of the event

Gameplay begins: 1:30 p.m. CEST (7:30 a.m. EDT / 4:30 a.m. PDT) each day of the event

Finals begin: 5:00 p.m. CEST (11:00 a.m. EDT / 8:00 a.m. PDT) on September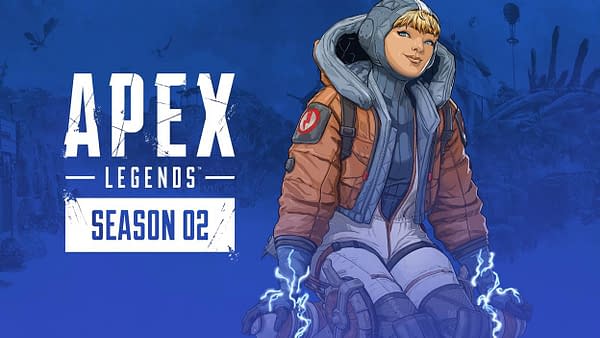 The full list of preseason invitational competitors includes:
NRG Esports

Rogue

TSM

Misfits

HRO

Complexity Gaming

Tempo Storm

NAGANO1998

Sentinels

Gambit Esports

Alliance

Athletico

MVP

Isurus Gaming

Sinister Esports

G2 Esports

KamiKaze

Selector

CLG

GamersOrigin

Echo Fox

Natus Vincere

BDS esport

COOLER Esport

Lazarus

FlyQuest

Team Liquid Blue

Luminosity Gaming

BRICK SQUAD

Spacestation Gaming

PENTA

Monkey Business

Third Impact

North

SUCCUBUS

Team Secret

Excellence

Quasar Generation Blue

FNATIC NA

Team Liquid White

Pittsburgh Knights

4Head

DREAMIT

Reciprocity

QLASH

Winstrike Team

Herbania

Samsung Morning Stars

SJ Gaming

K1CK eSports

Chaos Esports Club

Team Singularity

Myztro Gaming

SoaR Gaming

Virtus.pro

Quasar Generation Red

Triumph Gaming

SEGELBERT

Game Arena Esports

Fierce

Wyvern

Susquehanna Soniqs

Athaim

Team FiRE

SUPA KICKA

Aequilibritas eSports

HSL Esports

AKIHABARA ENCOUNT

Alistar

Justice Esports

Team 789

Estral E-Sports

SJP2

T1

Ringers

One Above All

Halocline Gaming

Gen.G Esports

EBC

FNATIC EU