Ariana Grande Joins Final Fantasy Brave Exvius
Last year at E3 it was announced that Ariana Grande would be a playable character in a Final Fantasy mobile title. That game is Final Fantasy Brave Exvius, a free-to-play RPG which has perhaps the most Final Fantasy premise I've ever seen. You have to go around clearing dungeons and shrines of monsters to help purify crystals, all at the behest of a girl literally encased in one. Oh right, and you have a kingdom to save, but that's just details.
In case you were as morbidly curious about Grande's appearance in the game as I was, I've saved you the effort. Because, while it may be fun to watch an 2D sprite of a sugary sweet pop star die in cartoony violence a few times, the fact that the character's name is "Dangerous Ariana" just kills me every time I see it on my screen. Because:
"Dangerous Ariana" is a terrible character name. It looks like Ariana is her family name and Dangerous is her first name, which is hysterical in all the wrong ways.
Its a shameless plug for her latest album which dropped in 2016 which was titled Dangerous Woman.
Ariana Grande is in no way dangerous. This is just false advertising.
It reminds me that yes, I am playing a game that has Ariana Grande in the cast. For some reason.
I thought it would be worth it for the amusement factor, but no, it really isn't. There isn't anything satisfying about watching her character die, because she just kind of falls over like everyone else. And outside of the "Dangerous Woman" event, there isn't an accompanying Ariana Grande soundtrack whenever you use the character. So if you can ignore the long blonde ponytail and leather rabbit-ears mask, you could easily pretend you've just got another bard in your party. So yes, you can play as Ariana Grande. If you want. You can set her as your party leader too, although the game's storyline will have your main characters as Rain and Lasswell regardless of your party leader.
To unlock Dangerous Ariana you have to complete the "Dangerous Woman" quest, which is part of a special event. After completing the first stage of the quest line, you can receive the character unit "Dangerous Ariana" to join your party. The rest of the event just allows you to farm materials to upgrade her and craft her microphone. Which is her weapon. Because she sings at enemies for her basic attack and her "Limit Burst." (Yeah I don't know why they changed that to Burst instead of Break either, but, I guess its still an LB?)
While I hesitate at the inclusion of an American Pop-star in a 2-D JRPG, her character is actually a decent magic user who you can unlock at a very low level which can be rather critical, since you don't have many other choices early on. So yes, I am keeping her in my party for now, even though I never expected to do that. Even if her cutesy little bow after singing an enemy to death is a bit ridiculous after the first few times you see the animation.
All that said, here are some images courtesy of Kotaku and the internet:
Final Fantasy Brave Exvius is available on the App Store and Google Play.
---
---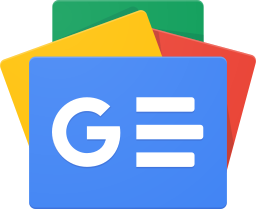 Stay up-to-date and support the site by following Bleeding Cool on Google News today!