ARK: Survival Evolved is basically getting an upgrade this week as the developers have added a new expansion in ARK: Genesis. Genesis will be coming in two different parts, the first right now and the second coming in the Winter of 2020. We have some of the details and the trailer for the expansion below, as they're offing a Season Pass for $35. The main game, as of this post, is currently on a special sale of 65% off to get more players into the game.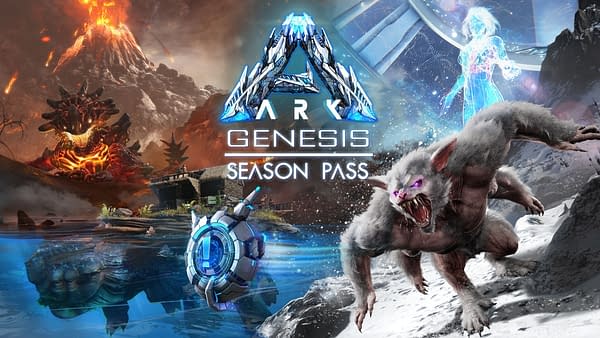 Genesis will continue the quest for survival, delivering two huge expansion packs which further the ARK storyline while adventuring through unique and diverse biomes via an all new mission-based game mechanic. Discover and tame all-new creatures, including island-sized sea turtles, shape-shifting creatures that transform from small and cuddly to ferocious, and fireball shooting dragon-like beasts that thrive in extreme volcanic environments!

Test your survival skills in ARK: Genesis! With a holographic companion at your side, encounter new creatures, craft all new gear and structures, and face new environmental dangers. Whether you're taming fire-breathing monsters or building your base atop an immense sea turtle, ARK: Genesis is a vast world of secrets to discover.

Survivors will receive an instant download of an in-game cosmetic pet for ARK: Survival Evolved exclusively available with purchase of the ARK: Genesis Season Pass.
Enjoyed this article? Share it!