We're about to dive into the prime season for fighting game tournaments around the U.S. with events like Dreamhack and Evo set to be some of the biggest draws of the year, and with it comes the yearly fascination from average gamers for proper arcade sticks. There will always be a bit of an old-school pull toward them for most gamers as they take us back to an era where you had to prove yourself at a cabinet with an audience watching against someone whose skills you didn't know. Now that there are over a dozen companies making professional arcade sticks for people to use at home and in competition, it's kind of hard to pick and choose the best one. The folks over at Razer sent us their Panthera Arcade Stick for PC and PS4 to check out before everyone rushed to the tournaments.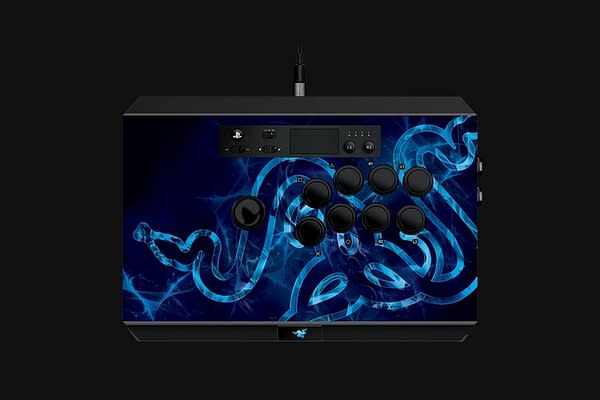 First off, let's start with the design as you're given a classic ball top joystick grip along with eight authentic Sanwa Denshi buttons and joystick as your primary setup. All of these items have the look and feel of classic arcade titles like Marvel vs. Capcom and Pac-Man, because if you're going to have an arcade feel it needs to have the arcade look. All of the top buttons coordinate with what you would use on a PS3/PS4 controller, with two more buttons on the side for the Options and Share buttons. Also along the top, you have the ability to access the middle menu button along with special L/R 3 buttons, the PS button, and the control stick switch. Plus the ability to lock the options in place. The final piece of the outer puzzle is the Razer logo along the bottom-middle area to open up the case.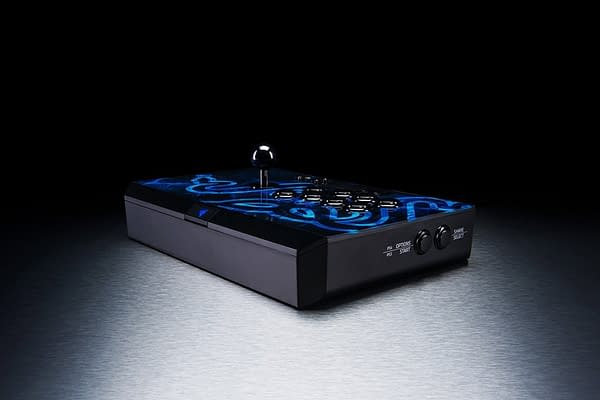 Inside you'll find all the proper wiring for the buttons, but you'll also find compartments containing the detachable USB cable to hook the unit up, as well as a Phillips/flathead screwdriver and an interchangeable bat top joystick grip for is you wish to switch it out for more of a fighting game's style of controller. You basically have access to change the stick as well as the button scheme however you wish, simply by unscrewing the appropriate areas and swapping the easy-to-remove wiring setup. I love the design of this because everything you need is ready to go without needing a secondary bag to carry things or worrying about changing anything out as you go. The base of the unit is made of a non-slip rubber so that it doesn't matter if you have this on a table or in your lap, it will stay where it needs to be during the match.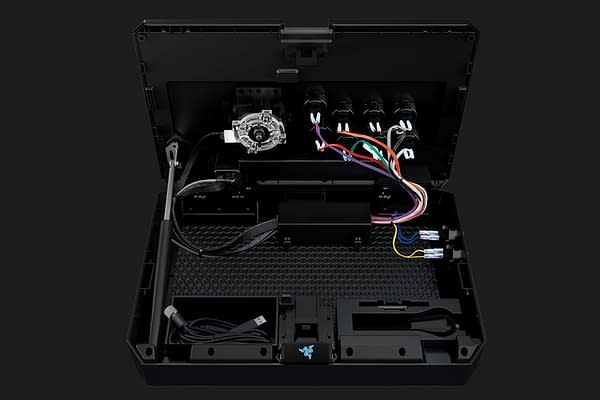 As far as playability goes, this thing is absolutely fabulous. We've received a few fighting games for the PS4 over the past year including Injustice 2, Tekken 7, MvCI, and Dragon Ball FighterZ, giving us a plethora of choices to try this out on. I was thrilled to see that it didn't take a lot of effort to get the button scheme down for any of the games I played and pick up my favorite fighters within a couple matches. The major drawback that average gamers will have is the adaptability. Pros will never complain, but there is a big learning curve between holding your character's destiny in your hands to punching it in on a flat surface. Thankfully the Panthera has a setup that feels just right without the buttons being arranged in a funky way or creating extra strain on you to learn.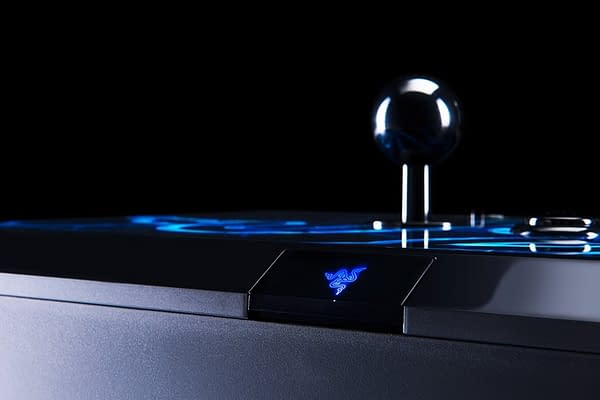 The Panthera Arcade Stick was a dream to play with and Razer really went out of their way to make a genuine arcade feeling that could be utilized at home or in competition. The biggest obstacle that average gamers will have to overcome about these is going to be the price, which currently sits around $200 on their website. For us, having played with various forms of gear and equipment meant to give you an edge on gaming, this is actually one of the middle-ground products. It's not as expensive as some racing gear you might find complete with pedals and a steering wheel, but not as cheap as some custom controllers. Depending on what you want to do, this is either a small investment or a large gift. But ultimately, once you get the hang of it, you may never want to play fighting games with a controller again.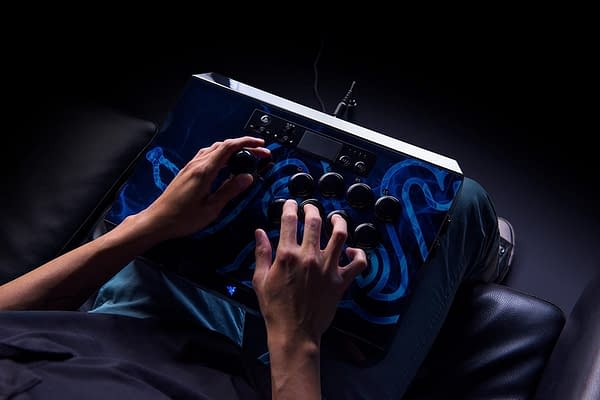 Enjoyed this article? Share it!