Assassin's Creed Valhalla Launches Kickstarter Campaign For Orlog
On July 13th at 1:00 PM Eastern Time, PureSoft and Ubisoft will be launching their Kickstarter Campaign for "Orlog", a dice-rolling strategy game played within Ubisoft's expansive, open-world video game Assassin's Creed Valhalla. This allegedly comes after much demand from fans to create a physical version of the game.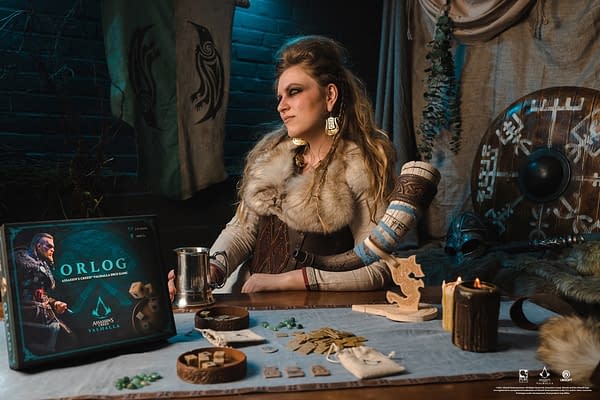 Orlog has been in demand by fans of Assassin's Creed Valhalla since its release in 2020. The game is simple to learn, like many other tabletop games, but quite complex when looking to master it. It's also relatively addictive, in some of the best ways.
According to a statement in a press release put out by Ubisoft and PureSoft:
Since the iconic Nordic-focused RPG launched in 2020, Assassin's Creed Valhalla fans have demanded a real-life version of the Viking game Orlog! PureArts and Ubisoft have joined forces to present the official board game adaptation of the addictive dice game from the smash-hit game Assassin's Creed Valhalla! Played extensively by the Norsemen and Anglo-Saxons, Orlog requires two opponents who use dice rolls and bonus effects to reduce health points and claim victory over one another!
The game revolves around two warring factions, each with symmetrical forces. The rolls of your dice determine the resources available to you, but it is your decision of which dice to take and which to reroll that adds to the overall strategy of Orlog. Gods' favors are also invoked in this game and as such, there is an element of divine intervention in Orlog as well. Nifty!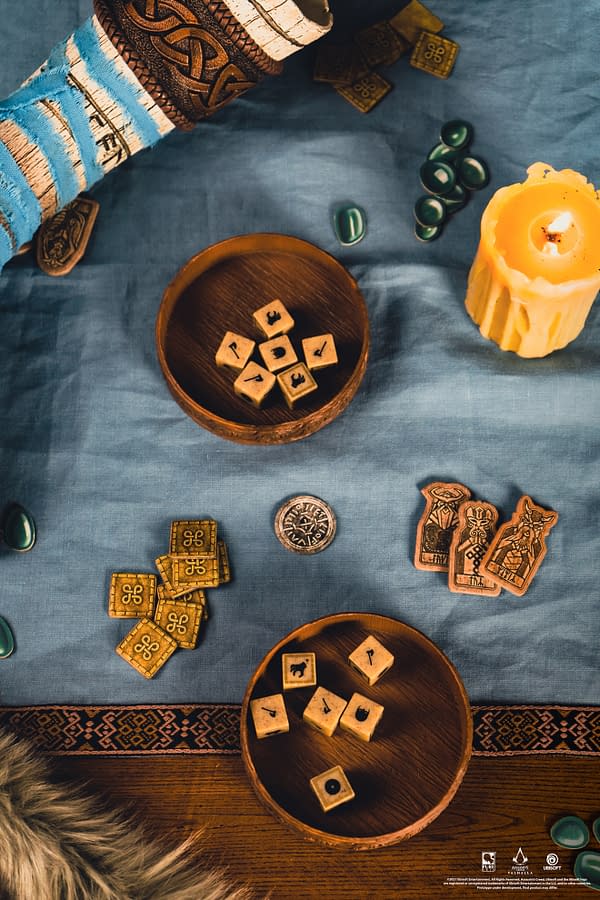 You can find the Kickstarter campaign for Assassin's Creed Valhalla's Orlog dice-rolling game by clicking here. What do you think of Orlog, or of Valhalla? Do you find the game, or the game within it, to be fun? Let us know your thoughts in the comments below!