After months of not seeing anything beyond the primary console, Atari finally revealed the full look and details of their latest gaming console, the Atari VCS. In case you're wondering, the VCS stands for Video Computer System, both as a nod to past PC names and to accurately describe what this system is. Dropping the "Ataribox" name, the reveal comes ahead of the console's debut at the Game Developers Conference, which is an interesting choice as everyone assumed we'd be waiting until E3 to see it.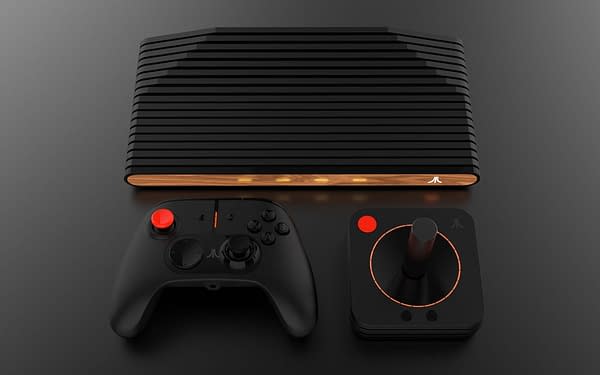 As you can see from the image above, the company went with both the old-school joystick look we've known from Atari, as well as a modern controller that even comes with one of the analog sticks being orange. While the look and feel of it is kind of cool to look at, the major details of what's inside were left out of the press release. We're assuming those will finally get talked about at GDC, since its a topic Atari can't hide forever, and will probably help determine whether people purchase it or not. Below is a quote from the COO of Connected Devices, Michael Arzt, about the console.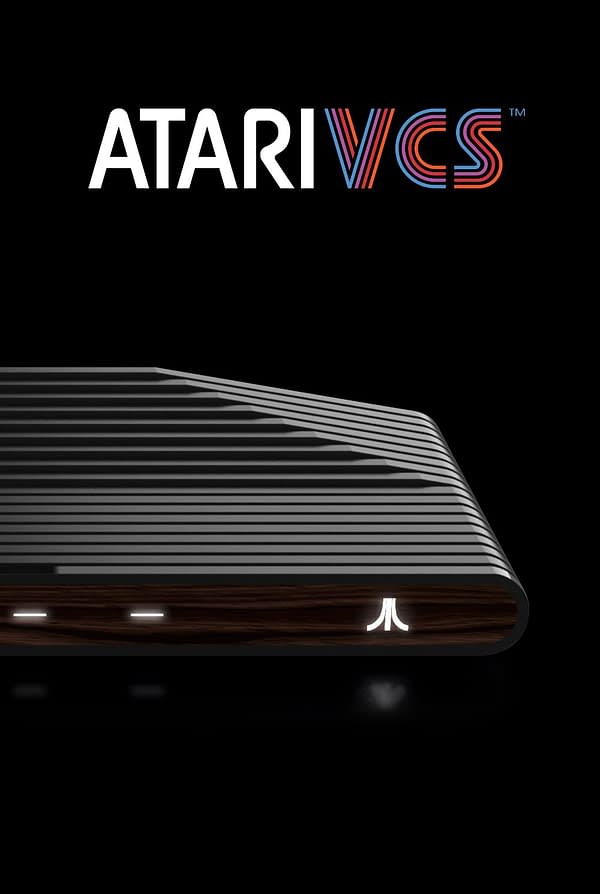 "Every person at Atari and every partner involved with the new platform is just as fanatical about the brand and its heritage as our biggest fans are," explained Michael Arzt, Atari COO of Connected Devices. "With the Atari VCS name, we know how important it is to get everything completely right and that's why we briefly paused an imminent launch late last year. It was a difficult decision with the countdown underway, but we weren't willing to go forward with even one thing out of alignment. We hope that Atari's fans appreciate our extreme attention to detail and are as excited about the Atari VCS as we are."
Enjoyed this article? Share it!