Posted in: Games, Indie Games, PAX West, Video Games | Tagged: Atomic Wolf, L.INC, Liberated, Walkabout
---
Atomic Wolf's "Liberated" is an Interactive Graphic Novel about the Evils of Technology
Liberated is a 2.5D platformer disguised as a graphic novel, as Atomic Wolf presents the game as four issues of a comic. Each chapter shows the story of the game from the perspective of different characters.
The overall plot of Liberated focuses on a near-future society where technology has turned against its users and has become a tool for the authorities to manipulate and monitor its citizens. Which brings up several questions on the appearance of authoritarianism in a democratic society, how it gradually develops, and how it ultimately tears down the democracy. Which echoes both current and historical events. And makes Liberated one of the most aware games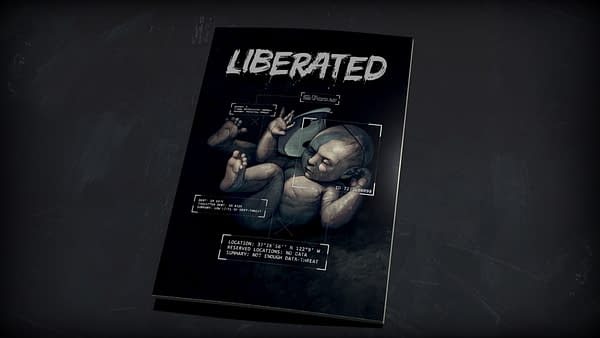 As for the story itself, Atomic Wolf describes it:
The story presented in Liberated focuses on the fate of a group of people which has decided to oppose the new social order by using various methods of resistance even resorting to violence. On the other side there are representatives of the police and government, for whom the priority is to ensure order by all means possible, sometimes even by violating human freedoms. By exploring the story from different perspectives and both sides of the conflict, player learns the history of a world and begins to understand the motivations of various characters. The player also learns that any action and any decision will bring consequences and story can change.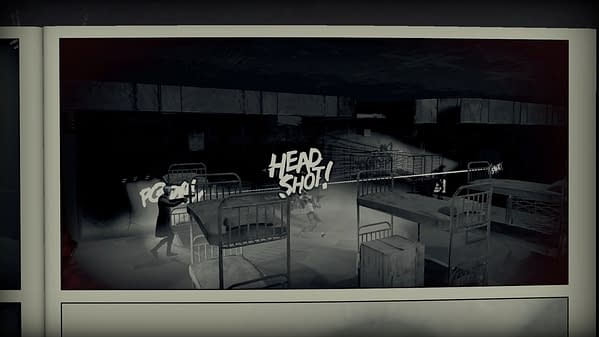 The game's biggest flaw is a consequence of the panel structure inherent in the game being an interactive graphic novel. Because the screen is split into panels like a comic book, you don't have much control over the camera, which can put you in a bit of a tricky position every now and again. However, there are plenty of similar platformers that have the same problem without the charm of using comic panels as a framing device. So it's a relatively minor complaint.
Liberated is planned for a 2019 release.
---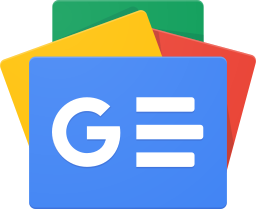 Stay up-to-date and support the site by following Bleeding Cool on Google News today!