AxE: Alliance vs Empire has Hit 8 Million Downloads Worldwide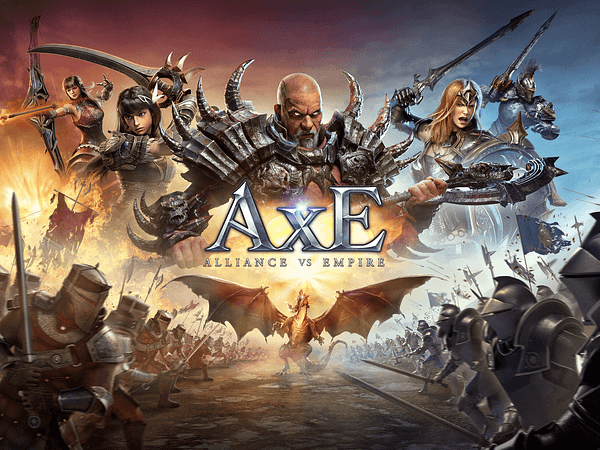 According to Nexon, AxE: Alliance vs Empire has already hit the 8 million download mark on the worldwide market. Alongside the milestone announcement, Nexon released the game's first major update, which adds another layer of character customization through character wings.
Wings in AxE will provide players with new battle strategies alongside new customization options. There are different varieties of wings that can boost a player's strengths by granting new offensive or defensive abilities.
The new update to AxE also adds a new map for players t explore, called Ancient Ruins.
If you missed the inital release of AxE, the game's official description should get you caught up to speed:
Set in a sprawling fantasy universe AxE lets players choose between two warring factions, the Darkhaan Empire and the Galanos Alliance, clashing in a huge conflict to control the fate of the world. Already, over 8 million players across the globe have delved into AxE's expansive storyline, explored the massive evolving open world, raided dungeons, and battled in PvP. AxE offers six unique character classes for players to level up and customize as they traverse vibrant open-world locations full of unique characters, enemies, quests, and rare mythical loot.
AxE: Alliance vs Empire is available as a free download on the App Store for iOS and Google Play for Android.