Bandai Namco Announces Jumanji: The Video Game Ahead Of E3
Bandai Namco and Outright Games have announced a new title ahead of E3 2019 as we're getting Jumanji: The Video Game in November. The game will be based on the 2017 film starring Dwayne "The Rock" Johnson, Jack Black, Kevin Hart, and Karen Gillan, as you make your way through the jungles and try to return to the normal world. The game will be released on November 19th for all major consoles and PC, we have a trailer for you below along with some quotes from this morning's announcement. We look forward to playing a demo of the game at E3 this year and will let you know how it plays.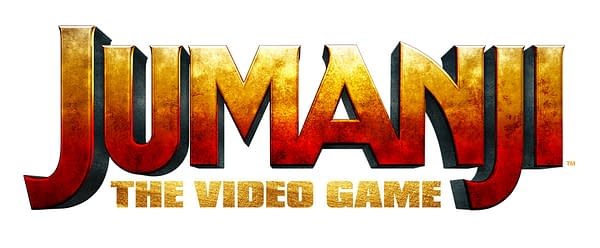 Unite with up to three friends on this hilarious adventure in online or split-screen modes, as you tackle all new Jumanji environments and choose your hero from Dr. Smolder Bravestone, Ruby Roundhouse, Franklin "Mouse" Finbar or Professor Shelly Oberon and combine their unique abilities to keep one another alive.

"This is a dream come true for our studio" Funsolve Founder and Director, Richard Tawn said "Adapting the exotic, dangerous and hilarious world of Jumanji into a video game has pushed us to create something truly special. We've got some incredibly exciting features and reveals coming soon, but for now let's just say the game is coming this November, and puts you in the shoes of iconic Jumanji heroes."

"Jumanji is a property we have been eager to work with for a long time" said Terry Malham, CEO of Outright Games "Our specialty as a video game publisher is in producing high-quality interactive-entertainment for the whole family to enjoy and there is no brand more exciting for families right now than Jumanji."