Battlefield V Gets a Release Date, Reveal Trailer, and Details in Livestream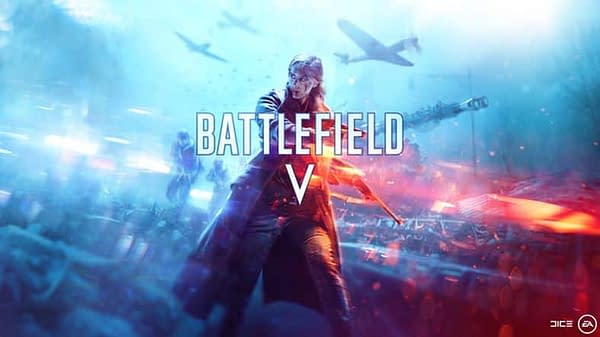 EA held their reveal stream for DICE's Battlefield V today, which confirmed that the game will take place during World War II "as never seen before." Battlefield V will take players through unexpected but crucial moments of the war in new and signature multiplayer modes, single-player War Stories, and cooperative Combined Arms missions. Additionally, the game will get a continuing, post-launch grand journey called Tides of War, which will be the game's live service program bringing new events, challenges, battles, and rewards throughout the game's life cycle.
Battlefield V's multiplayer is set in a sandbox environment that portrays the battles of World War II. Players' soldiers can now tow stationary weapons, build fortifications, and repair war-torn structures to turn the battlefield to the player's advantage. So you'll have the ability to change battles in more ways than ever, allowing for a bit of a custom feel to each match.
In new and classic multiplayer modes, players can lead their own unique Company to victory; Compaines allow players to create and deeply customize their soldiers, weapons and vehicles that will evolve as they progress, covering everything from the way they look to the way they play. The 64-player Conquest mode will be returning to the game, however, the game's multiplayer options will all be culminating in Grand Operations, which are an all-new live, event-based experience within Tides of War.
The acclaimed single-player campaign mode from Battlefield 1, War Stories, returns for Battlefield V. War Stories will allow players to experience the freezing Norwegian landscapes as a young Norwegian resistance fighter or come ashore into the desert heat of North Africa.
Tides of War is DICE's new approach to live services, where players will set out on an epic journey with their Company in unexpected battles. There will be no premium pass, all players will have access to the same maps and modes, keeping the community unified as they progress through Battlefield V.
That Tides of War will be free for all players is kind of a shocker. EA is pretty notorious for monetization, but it looks like they've finally learned some lessons from that whole Battlefront II mess. Maybe. Let's hope they haven't replaced the paid DLC with loot boxes.
For more information on Battlefield V, you might want to check out the EA Play on June 9th, as DICE will be debuting the Grand Operations during the conference.
"Battlefield V is a homecoming for DICE as a studio—a return to the era that came to define the Battlefield franchise. But as nostalgic as we are about World War II, we wanted to challenge the preconception of the era with an unexpected portrayal of this familiar setting. Our vision with Battlefield V is to let players explore new and untold sides of the conflict that shaped the modern world," said Oskar Gabrielson, General Manager, DICE in a statement accompanying the news. "The scale of each battle and level of immersion is unlike anything we've done before in Battlefield and players are in for an epic journey."
Battlefield V will be available worldwide October 19th on Xbox One, PlayStation®4 and Origin for PC.
Players that order the Battlefield V Deluxe Edition will get access three days early on October 16, while EA Access and Origin Access members will be able to jump into the Play First Trial on October 11.
Players that pre-order any edition of the game with the Battlefield V Enlister Offer will get early access to the Open Beta and other in-game benefits including soldier customization options, access to Special Assignments starting at launch week, and immediate access to five weapons to use in Battlefield 1.
If that wasn't enough, in celebration of the upcoming launch, EA and DICE are giving all Battlefield players the opportunity to download content from Battlefield 1 and Battlefield 4 for free on the Road to Battlefield V. Additionally, for a limited time, players can download and keep the Battlefield 1: In the Name of the Tsar and Battlefield 4: Final Stand expansions.
The official Battlefield V reveal trailer is below. You can check out the reveal stream here.
---
---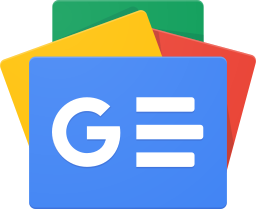 Stay up-to-date and support the site by following Bleeding Cool on Google News today!