"Battlefield V" Operation Underground Map Debuts On October 3
Battlefield V is getting a new map on Thursday, which will transport players to war-torn Germany. EA is serving up a heaping helping of new content to explore. The latest map, Operation Underground, will be going live on October 3.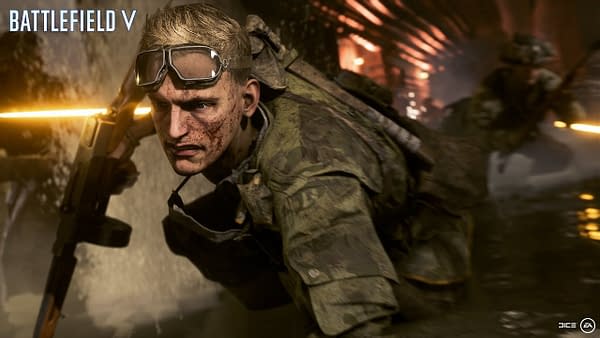 Operation Underground draws inspiration from the series' classic Operation Métro map. It was originally seen in Battlefield 3 and Battlefield 4: Second Assault. According to EA's official blog outlining the map's features, it's actually a "spiritual successor."
It'll be viable for play in Battlefield V across a variety of different game modes, thanks to its encouragement of close-quarters combat. There are fewer bottlenecks to keep things fresh, while new flanking routes and dynamic play elements have been sprinkled throughout.
Battlefield V players will traverse a dilapidated German city as they battle for supremacy above and below ground. The map will support popular game modes, like Rush, Squad Conquest, Breakthrough, Team Deathmatch, and Conquest. Rush, however, will only be available for a limited time during certain events.
Firefights will break out across the city in a derelict train station, across city streets, and an open plaza. These locations represent different Capture Points. Capture Point A is at the Crossroads area. Similarly, Capture Point B is at the Train Station. You'll find Capture Point C at the Plaza. Memorizing all three points is an important key to victory.
Battlefield V is available to play right now on Xbox One, PlayStation 4, and PC. So if you still haven't picked up a copy, now might be a good time to. There's about to be a ton of new games coming out this fall. Best to give it a look before the rest of the games of 2019 usurp what's already out. Call of Duty: Modern Warfare is coming, too – you'll undoubtedly want something to compare it to.