"BattleTech: Heavy Metal" Will Get An Expansion In November
Today during PDXCON, the devs behind BattleTech: Heavy Metal revealed there would be a new content update coming in November. Harebrained Schemes will deploy the update on November 21st, and will give you all the fun additions you see below. Check them out along with the trailer before it goes live next month in BattleTech: Heavy Metal.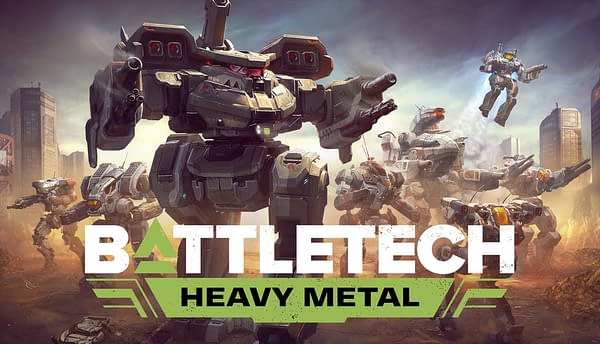 One Original and Seven Classic BattleMechs: Seven classic 'Mechs from BattleTech's 35-year legacy make their triumphant return along with the first completely new 'Mech designed exclusively for this expansion. Each classic 'Mech comes with unique equipment that reflects the flavor and lore of the original board game.
Eight Game-changing New Weapon Systems: Eight all-new weapon systems can be utilized to destroy even the most formidable opponents in a wide variety of unique ways. The 'Mech Mortar is the first AOE weapon in BattleTech and can destroy multiple units at once, while the new COIL Beam generates more energy the further the attacker travels before firing, a perfect fit for light 'Mechs.
New Flashpoint Mini-Campaign: Come face-to-face with two legendary characters from BattleTech lore – the Bounty Hunter and the Black Widow of Wolf's Dragoons. A derelict cargo ship has drifted into the Periphery from deep space; what secrets does it contain, and who will ultimately control its mysterious payload?