In case you'd like a color change for your Nintendo Switch, Best Buy are selling a pair of exclusive joy-cons that you might be interested in. The story has partnered with Nintendo to sell these neon green joy-cons for the regular price of $80. The reason this is such a big deal is that the neon green look is actually pretty popular with Nintendo fans. But if you live in North America, you only have access to the right joy-con. That's because it only comes in a Splatoon 2 themed pack where the left one is neon pink. And if you want the left side to be green, you have to import it from Europe or Japan, basically paying triple what it would normally cost.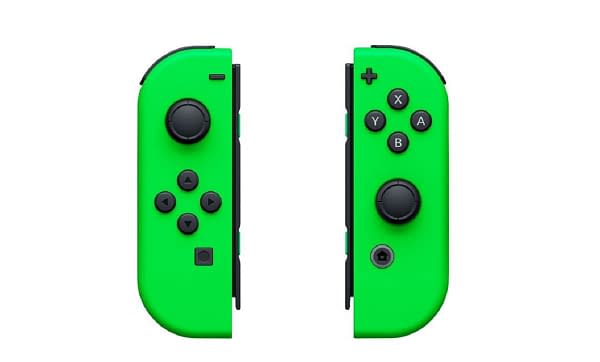 Now if you're one of those fans who are truly obsessed with it, you can get a complete set. You can pre-order the joy-cons here as they will be released on October 27th. No word on shipping costs, but Best Buy is offering a two-year warranty for $25. We'll be on the lookout for what we're assuming will be the other half, a complete neon pink set, probably at another retailer.
Enjoyed this article? Share it!