Bethesda Has Unleashed TerrorMania Into "Rage 2"
Bethesda Softworks put their own Rage 2 horror event that surprisingly isn't a part of Halloween as you can soon enter the challenges of TerrorMania. This second expansion of the game gives you an alternative reality of the wastelands as you enter The Deadlands. And yes, that means there's a ton of dead and undead around you. The expansion will be added on November 14th. We have a few details below, but you can read more about it here before it comes to Rage 2.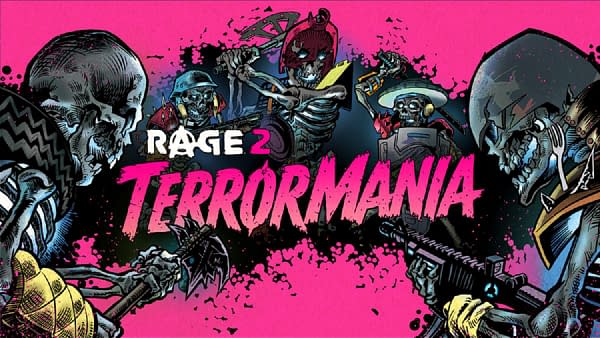 Reverse the curse before the skeletal forces of darkness can break free and take over the land of the living. Sounds easy enough. Players will arm themselves with a brand-new weapon – a powerful sword that's also the key to unlocking the gates between realities (but mostly it's a sword) – and face off against a legion of skeletal enemies. Exploring the warped versions of familiar locations like Wellspring (Hellspring) and Overgrown City (Overbone City), as well as new areas like the Floating Islands and the Hospital, players will track down fragments of the shattered NecroDisc in an effort to shut the gateway of this alternate dimension for good.