Bethesda Softworks released a few new details this week about Survival Mode coming to Fallout 76, but still left some to the imagination. The devs went into detail at this link, but the short version is that you'll be able to choose between the Adventure mode and Survival mode at the menu, at which point you'll be able to make an entirely new character for that mode. However, anything you do in Survival mode from finding gear to leveling up will transfer over to Adventure mode. Survival also seems to be a kill-or-be-killed kind of scenario where there's risk around every corner, but there's bigger treasure and rewards to reap if you decide to head in that direction. There's still no official launch date for the beta in Fallout 76, but it appears they want it to happen by March.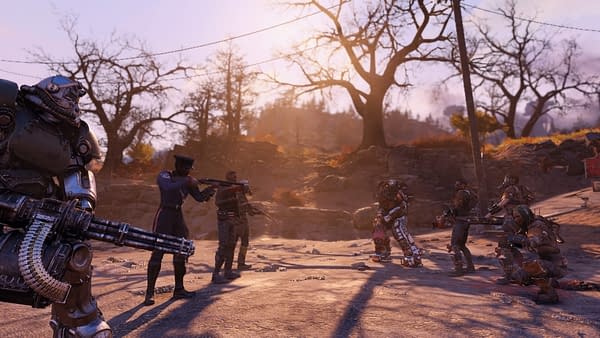 Survival mode is not for the faint of heart! All players, except your teammates or event groupmates, are automatically flagged as hostile toward one another by default. There are no "invitations" to PVP combat in Survival mode. You can attack other players without restriction from the first shot you line up, meaning every encounter you have with a stranger could turn deadly in the blink of an eye.

Further, level scaling in Survival mode will work the same way it does in Adventure mode today. This will help to level the playing field a bit and give newer characters a fighting chance against high-level players they might encounter during their adventures in the Wasteland. As a result, you'll need to keep your wits about you during every hostile encounter, because even low-level characters can pose a real threat.
Enjoyed this article? Share it!