Better Than the Justice League Movie: We Tried LEGO DC Super-Villains
It gave us great joy and pleasure when we say that WB Games/WBIE and TT Games had brought LEGO DC Super-Villains to E3 this year. Primarily because even the worst LEGO game always delivers and is fun to play, and secondly because we get a chance to go back into the world of DC Comics for a bit.
If you're not in the know from the trailers, the game is basically one giant "what-if" storyline where Lex Luthor breaks out of prison and manages to go on one of the biggest crime sprees in the entire history of the LEGO DC Universe. Much like the previous games from this world, you're basically getting a Batman/Justice League film with a good chunk of humor. It doesn't hurt that a lot of the voice cast from the animated series' have returned to add some additional color and nostalgia to the proceedings.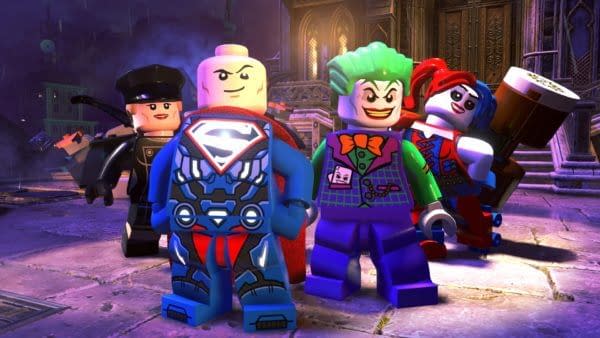 The demo of LEGO DC Super-Villains we tried out gave us the first level, in which Lex breaks out and gets a little bit of help from The Joker and Harley Quinn in the process. It was fantastic to play and revisit these characters again. Also, this game's story is more entertaining than the Justice League film. Seeing as how we're getting a mini-JL film in the game, it's only fitting to make that comparison. And trust us, this one is worth playing to watch it. The game is due out on October 16th.