Posted in: Games, Video Games | Tagged: Arc System Works, BlazBlue Cross Tag Battle, PQube
---
BlazBlue: Cross Tag Battle Adds Under Night-in-Birth's Seth, Persona 4 Arena's Teddie
Arc System Works and PQube have announced a release date for BlazBlue: Cross Tag Battle's upcoming 1.5 update. The patch is expected to hit on May 21st, and brings four new characters to the fighting game's roster.
The new characters include Naoto Kurogane from BlazBlue, Teddie from Persona 4 Arena, Seth from Under Night In-Birth, and Heart Aino from Arcana Hearts. All four will be free for Deluxe Edition owners.
Alongside the new characters, BlazBlue: Cross Tag Battle will be discounted in time for the release of patch 1.5.
BlazBlue: Cross Tag Battle is available now for PlayStation 4, Nintendo Switch, and PC.
To celebrate the four new characters, Arc System Works has released gameplay trailers for each new fighter, which you can check out below.
A foreigner from another world.

He possesses a unique power, the "Eye of the Hunter", that allows him to see the life-force of living beings. With a strong sense of justice, he can't ignore people who are in need of help and always rushes into situations without thinking much about the consequences.
A mysterious bear suit who resides inside the TV world.

It is said that the inside of the costume is empty, but…? He speaks with bear puns in e-bear-y sentences. His Persona is Kintoki-Douji
young man shrouded in mystery, known as "The Assassin" and feared by many.

As though under the command of someone else, he challenges people who possess certain powers to duels, his identity and objective remains unknown.
Shockingly innocent and overflowing with energy.

Heart believes that there is no such thing as a truly bad person. in the name of love and justice, she meddles in other people's business yet again.
---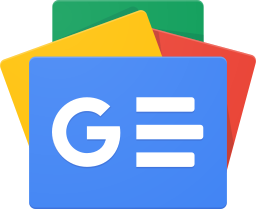 Stay up-to-date and support the site by following Bleeding Cool on Google News today!