Bleeding Cool's Best in Gaming 2018: Best Game Soundtrack
It takes a hell of a soundtrack to transport you from the real world into another, but Marvel's Spider-Man did the trick in more ways than one. While a lot of top-tier games have soundtracks that rival those of major motion pictures, many of them come across as posturing when the music doesn't fit the game. Insomniac Games managed to find the right tone and feeling for everything, with tempos and beats that harkened back to other incarnations of Spider-Man in TV, film, games, and other media, while still having an identity all it's own that felt like a unique Spider-Man experience through sound.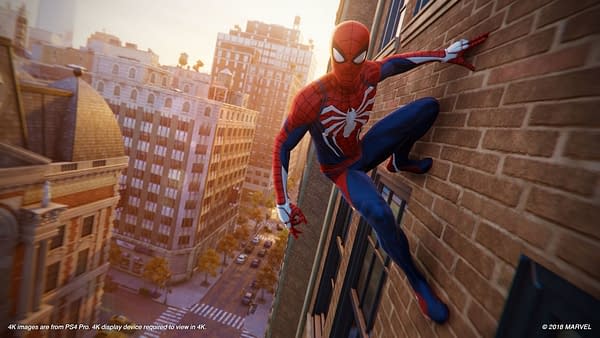 Some of the best tracks for you to look into, if you're not down for purchasing full albums, would be "The Golden Age", "The Man He Was", and "The Sinister Six". These are prime examples of how tone means everything to a situation and how the right music can put you in the mood to conquer the world, fall into despair, and fight for your life. The soundtrack for Marvel's Spider-Man is a modern gaming masterpiece that musicians and audiophiles should check out, and gamers will come to respect over time.
2nd: Super Smash Bros. Ultimate
3rd: Final Fantasy XIV
The winners of these awards were voted on by the gaming staff of Bleeding Cool.