Bleeding Cool's Best in Gaming 2018: Best Tabletop Wargame
Tabletop wargames are a microcosm of war itself, combining strategy, combat, and ruthless negotiation into a heady mix of entertainment.
The nominees for Bleeding Cool's Best Tabletop Wargame for 2018 are:
Warhammer 40,000: Heroes of Blackreach
Bolt Action
BattleTech
Rune Wars
Fallout: Wasteland Warfare
Rising Sun
And the winner is… Rising Sun.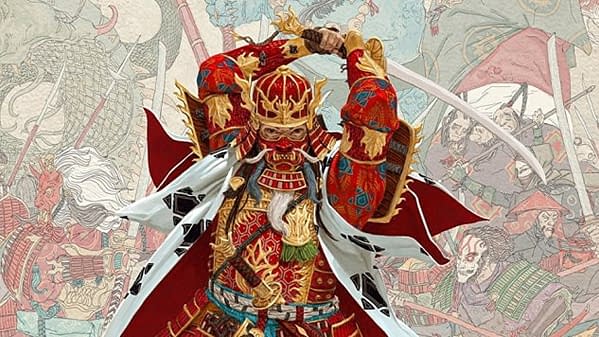 Rising Sun is the spiritual successor to Blood Rage, and it shows. The game is all about honor, negotiating, and warfare in a feudal Japan, and combines elements of realism with bits of the fantastical. After all, gods do affect the gameboard in Rising Sun. It may not be the typical tabletop wargame (you need 3 to 5 players for it, and each game lasts under 2 hours), but the scale of Rising Sun, and its pacing, keep it from being held in the Skirmisher category.
Warhammer 40,000 is the ubiquitous wargame, and while Heroes of Blackreach adds some much-needed life to the game, it still feels a bit overplayed. Third place saw a tie between Bolt Action and BattleTech, which represent two very different factions of wargaming: one is high fantasy sci-fi mech combat while the other is a based in real-world history. Both have their benefits, but neither captured our attention quite like Rising Sun.
The winners of these awards were voted on by the gaming staff of Bleeding Cool.