Blizzard Releases Details On The "Overwatch" Contenders Gauntlet in Seoul
Blizzard unveiled their plans for their upcoming Gauntlet match in Seoul, South Korea for the Overwatch Contenders League. The event will take place from October 9th-13th at the Giga Arena, with tickets going on sale September 9th. The Gauntlet will be played with Overwatch's 2-2-2 role lock enforced, and all Overwatch League teams have been invited to send representatives to Seoul to check out the matches. They will have direct access to all teams and players for interviews looking to find new talent for all the rosters. Here are some of the finer details, and those of you looking to watch it can do so on Twitch in both English and Korean.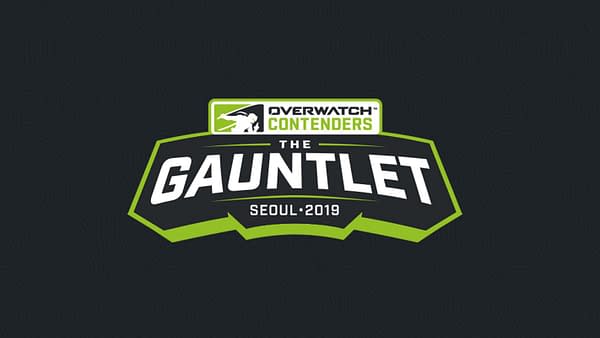 Invited Teams: Teams headed to the Gauntlet will include teams that perform well in the Contenders China, Europe, Korea, North America, and Pacific Season 2 Playoffs, which end September 1. Ultimately, 10 teams will advance to the Gauntlet.

Gauntlet Groups: Eight of the ten teams will be split into two groups of four (Group A and Group B), which will be played out in a double-elimination bracket. One team will be eliminated from each group, and the rest will be seeded into an eight-team Finals Bracket.

Double-Elimination Finals Bracket: As a reward for finishing first at the Showdowns, the top team from North America and Korea will receive a bye into the Gauntlet Finals Bracket along with the six teams that advance out of the Gauntlet Groups.

Matches will be first-to-3 maps, except the winners' finals, losers' finals, and Gauntlet finals, which will be first-to-4.