Borderlands 3 Won't Have Co-Op Players Fighting Over Loot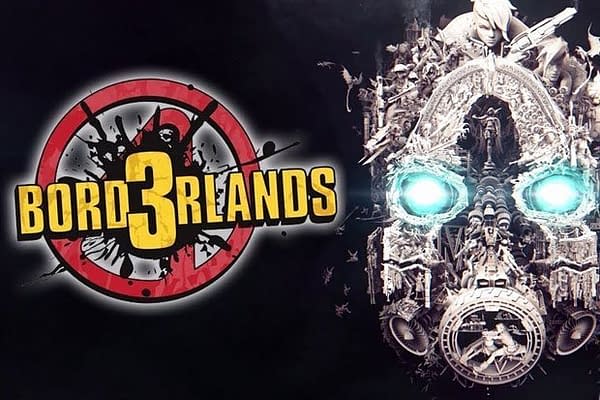 In a new post on the PlayStation Blog, Gearbox Software shared some new details on Borderlands 3 after the game was revealed at PAX East last weekend. While the blog post doesn't give us a ton of hard informtation on the game, it does go into detail on the game's co-op mode and some snazzy new weapons coming to the long-awaited sequel.
From the PlayStation Blog:
You'll be capable of tackling the Calypso Twins and their fanatical followers alone, but when you team up with other Vault Hunters, you'll really feel unstoppable. With that in mind, one of the things that I'm most excited about in Borderlands 3 are the improvements that we've made to co-op. Regardless of your respective levels or mission progress, you and your friends can play together online or on the couch, and not only will each of you deal a meaningful amount of damage, you'll also receive your own discrete loot stream. No more loot ninjas! Of course, if you prefer to play with classic Borderlands 2 co-op rules—where loot is shared—you can choose to do so.

Regardless of which mode you opt for, every fight in Borderlands 3 will be an opportunity to score new gear. If you've adventured in the Borderlands before, you'll recognize most of the weapons manufacturers, but I think you might be surprised by some of their latest innovations. Atlas now offers guns that fire tracker tags and Smart Bullets; DAHL weapons feature alternate fire modes; and the Maliwan range now incorporates firearms that can toggle between two elements and deal guaranteed elemental damage.

Looking for something a little crazier? Okay, how about rifles that spawn fire-spewing volcanoes, or guns that grow legs and then chase down enemies while verbally abusing them? We've got those too. All of us at Gearbox are excited for you to get your hands on these weapons and bazillions more like them come September, when you'll get to take the fight to the Calypso Twins not only on Pandora but on other planets throughout the Borderlands as well.