"Candy Crush Soda Saga" Has Amassed More Than $2 Billion Since Launch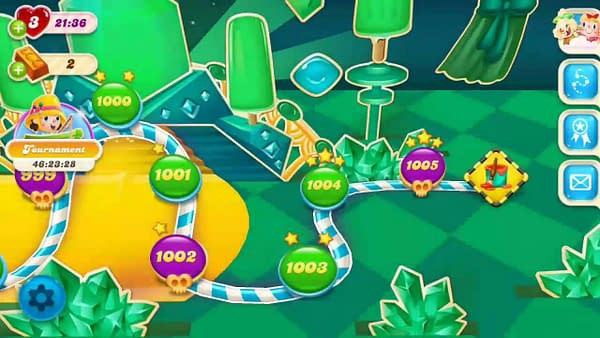 Perhaps unsurprisingly, Candy Crush is still going strong with its latest iteration.
According to analyst firm Sensor Tower, Candy Crush Soda Saga has made more than $2 billion in its lifetime. It's been 5 years since the game initially launched, so that's a hefty number to attain in such a relatively short period.
Sensor Tower estimates that half of that revenue has been generated in the US alone. The game has also found success in India. In fact, both the US and India reveal the biggest groups that downloaded the game. Around 68 million downloads stemmed from the US, and 50 million from India.
"King's pop-themed match-three—the second oldest title in its sugary Candy Crush series—is especially popular in America, having accumulated $1.1 billion (55 per cent) of its revenue in the U.S. alone," Sensor Tower explained. "For comparison, Great Britain, which came in second place for player spending, has contributed $135 million, or just under 7 per cent, of Soda Saga's lifetime revenue."
Publisher King isn't doing too shabby for itself. It made over $450 million alone in Q3 2019, which Candy Crush Soda Saga was responsible for $85 million of. It looks like, even though Candy Crush isn't really part of the zeitgeist as of late, it's still dominating the conversation in terms of revenue.