Capcom Could have Made Dragon's Dogma 2 Instead of Devil May Cry 5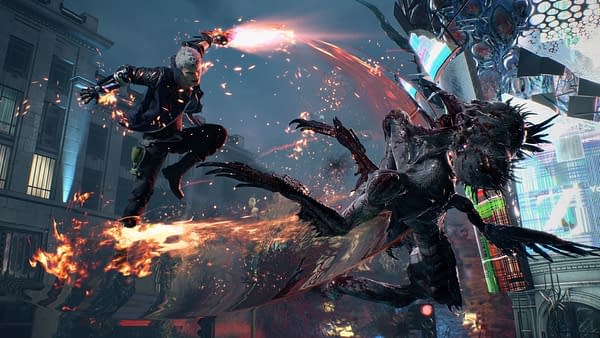 In a recent interview with VG24/7, Devil May Cry 5 director Hideaki Itsuno revealed that his work on DMC5 came at the cost of a seuqel to 2012's Dragon's Dogma. Itsuno has been resonsible for many of Capcom's hits, including Rival Schools, Power Stone, Darkstalkers, Street Fighter Alpha, as well as the Devil May Cry series (barring Ninja Theory's DmC reboot) and Dragon's Dogma.
From VG24/7:
"So, when the discussion came up for Devil May Cry 5, I went to Kenzo [Kenzo Tsujimoto, Capcom founder] and I said… look, I want to make either Devil May Cry 5 or Dragon's Dogma 2 next," Itsuno told VG247 through a translator as part of a Devil May Cry 5 media tour. "He said 'okay, do whatever you want. Do whichever one you want.' So I thought, alright, y'know what… let's do DMC5. So we did that."

"Here we are – we're now finishing up DMC5. But I had ideas for Dragon's Dogma 2 at the time as well. So here we are, it's the end of this project." Itsuno grins.

"I've always got maybe around four different titles in mind, maybe about four different ideas that I'd love to make. But there's a difference between the titles that I'd love to make and the titles that I think I should make next. But here we are, we're here, and… I'm already gearing up for my next project. We can't say what it is, but we're looking forward to getting to work on it."
While the news is somewhat disheartening for Dragon's Dogma fans, there is hope. The Dogma fanbase is incredibly passionate, and with enough pressure, we just might see Itsuno take on a sequel to the 2012 RPG once DMC 5 ships.