In case you've been wondering what Claire Redfield would look like in the new version of Resident Evil 2, check out the photo Capcom released this weekend. The photo is basically a cheap ploy to show off that they made a sponsorship deal with Harley Davidson to put a Harley into the game, but at the very least we're getting a good look at Claire's new design, and she's looking pretty awesome. Giving her a pair of real pants was a nice touch as opposed to her riding a bike in shorts, and the books are a well-made choice as well as opposed to having knee-high cowboy boots.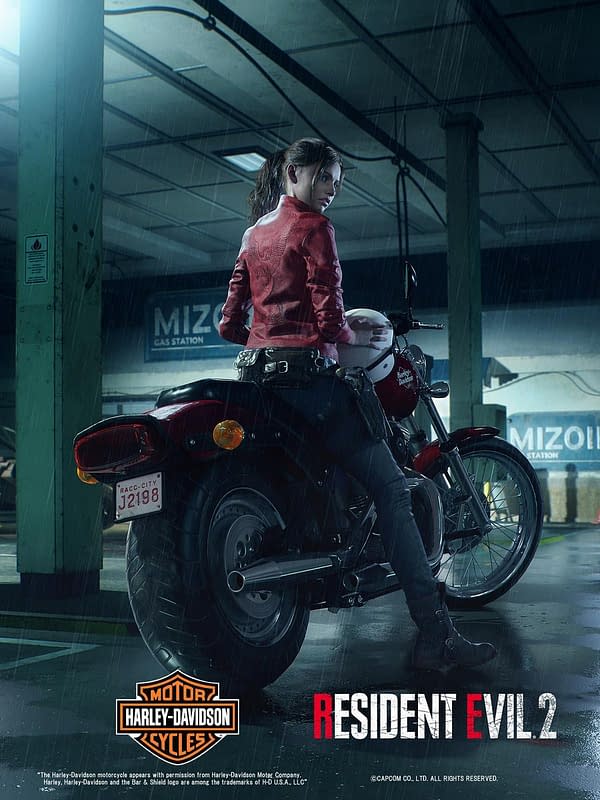 While we can't see what they did with her knife, we do appreciate the multifunctional holster she's now working with, and her jacket getting a proper upgrade to something a little more badass with an eagle imprint on the back. No gloves this time around, or at least that we can see in this picture. Overall, it's a pretty good look for the character, at least, in our opinion. We'd prefer to see more of her in action and what they did with her half of the story before Resident Evil 2 is released in 2019.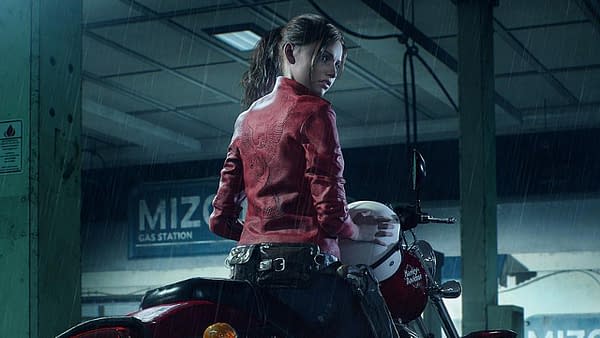 Enjoyed this article? Share it!