Channel Your Inner Forest Gump With "VR Ping Pong Pro"
Merge Games along with ONE-O-ONE GAMES and IV Productions decided we needed more ping pong in our lives and created VR Ping Pong Pro. As weird as it sounds, you can now train yourself to play as well as Forest Gump as you travel from arcades to lavish settings playing ping pong. The game came out today for PC and PSVR, and was so weird of a choice for a VR game, we just had to feature it.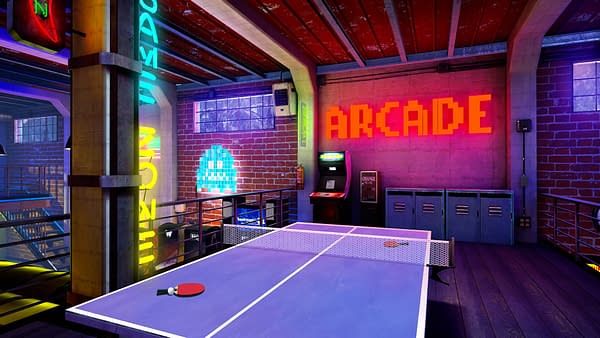 Bringing together 8 beautiful environments ranging from stadiums to Japanese gardens, VR Ping Pong Pro gives you the chance to play in style against gorgeous photorealistic backdrops and tonnes of customisation options! Also giving players the chance to get competitive online with varied multiplayer ranging from either single matches to tournaments with people from all over the world, show off your customized rackets in style with players globally today and see if you can become the best!

Features

Singles Match – (Player vs CPU or Player 1 vs Player 2)
Online multiplayer – choose to play either single matches or tournaments with people from all over the world
Become the best in Tournament Mode
Exciting mini games where you can hone your skills or just have fun!
A variety of photo-realistic environments, placing you right at the centre of the action
True to life physics, (with full-spin mechanics), make it feel like you're really there!
A wide array of customisable rackets and ping pong balls!