Posted in: Games, Mobile Games, Niantic, Pokémon GO | Tagged: Niantic, Niantic Labs, pokemon, pokemon go, Remote Raids
---
Chaos Ensues As Niantic Makes Changes To Pokémon GO Remote Raids
Once again, the Pokémon GO community is in an uproar as Niantic puts limits on Remote Raiding while increasing the price of passes.
---
Niantic has made controversial changes to Pokémon GO. Specifically, changes are coming to Remote Raids that impacts pricing, raiding ability, and more. Let's get into it.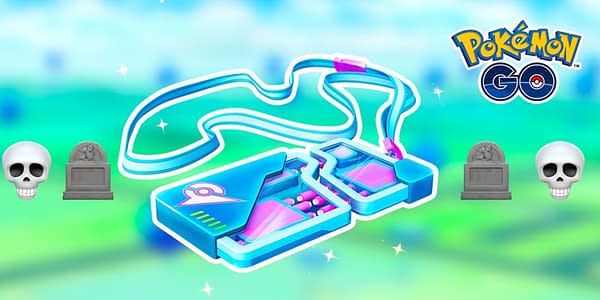 Let's dive into exactly what Niantic is saying and break it down. Niantic posted the following to the Pokémon GO blog:
Trainers, We want to give you a heads-up about changes coming to Pokémon GO's Remote Raid Passes. These changes are designed to rebalance the game and ensure it's enjoyed by Trainers for years to come. The changes will go into effect on April 6, 2023, at 11:00 a.m. PDT (GMT -7).
This has been expected for a long time. However, it's also pretty short notice considering it may have impact on those who play the game in rural areas, disabled trainers, and so forth.
I do think that "rebalance the game and ensure it's enjoyed by Trainers for years to come" is notable. In the conversations that I've had with Niantic reps as part of my Bleeding Cool reporting, they have maintained from the very beginning that Remote Raiding happened because of the pandemic and the game was, is, and will primarily be about real-world exploration. Frankly, whatever was coming in this announcement, I find myself surprised they didn't put the kibosh on Remote Raids all together.
Niantic continues:
Pricing adjustments:

The price of the Remote Raid Pass three-pack will increase to 525 PokéCoins.

The price of single Remote Raid Passes will increase to 195 PokéCoins.

A Premium Battle Pass three-pack will be added to the shop for the price of 250 PokéCoins.
All right. This is, of course, controversial.
There are two thoughts here. One, that's not that much money compared to similar items. I look to Rocket Radars, which can be earned for free. They are 200 coins for one! And bundles are rare. Remote Raids seem to offer generally more or equal value than these, and absolutely offer more value than an Egg Incubator which is also 200 for one. I personally think these have been a steal for a long time. This may be colored by my expectation that Niantic would eventually remove these from Pokémon GO altogether, but that doesn't make it less true.
And yet, on the other hand, nearly doubling the price of an item sucks. It does. I can understand that and completely see why people are upset. There are many Trainers, myself included, who will end up spending a lot more money because of this.
Oh… wait. Niantic continues:
Remote Raid participation limits:

Trainers will be able to participate in a maximum of five Remote Raids per day.

This maximum may change and increase for special events.
And that's for sure the part that's going to make grinders the most upset. When a new Shiny-capable Legendary is out in Pokémon GO… dude. I Remote Raid immediately, consistently, until it's mine. That is going to be gone.
Again, there are two schools of thought here. On one level, that intensity was fun. On another, Remote Raids removed the community aspect for some who used to have to get out, walk Raid Hour, and really try to get a new Shiny release. So here, this is another situation where I not only get the anger, but I'm a bit bummed myself… but I can't say I don't get it. Because I get it. What is the most negative aspect of this, though, is how players who can't get out there and play, like those who are disabled or those who live in more rural areas, will be disporportionately impacted by this.
Now, the small bits. Let's see how these changes impact Pokémon GO:
Remote Raid Passes will be included in the pool of potential rewards for Research Breakthroughs.
Oh, great!
Remote Raid Passes earned via Research Breakthroughs will still be subject to the existing inventory limit of three Remote Raid Passes per Trainer. If a Trainer earns a Remote Raid Pass from a Research Breakthrough while at the three Remote Raid Pass limit, they will receive a Premium Battle Pass instead.
Very dumb!
Purchases of Remote Raid Pass 3-Packs will still allow you to hold up to 5 Remote Raid Passes if you purchase it with 2 Remote Passes already in your inventory.
Completely the same as before!
Candy XL: Trainers who participate in five-star raids in person will earn more Candy XL than before.
I could've seen that one coming. I'd absolutely expect the rewards to be better than just some buffed Candy XL, though.
So how has the reaction been? Well, if you've played Pokémon GO for a long time and have used social media, you know already. #HearUsNiantic is trending and, honestly, for better reason than most past instances. While I have nuanced opinions about this, this is certainly somethin that I understand will lead to upset players, chaotic interactions on social, and honestly, probably some players quitting the game. Niantic thinks, though, that this is an important move for the future of Pokémon GO. Time will certainly tell.
---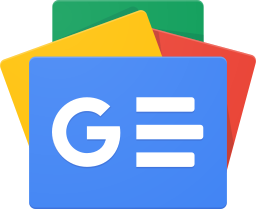 Stay up-to-date and support the site by following Bleeding Cool on Google News today!