Something VR related that we've had our eye on for a while is the Haptx system, which has these amazing but bulky gloves that would make a lot of people who aren't too keen on VR history scoff at, but they're actually high powered and kinda cool in what the company proposes to do with them. Up until now, we've only been seeing videos here and there that look like marketing presentation showcases of what they would like to propose you do with their system, and not necessarily a demonstration of what this can really do. That will change for both you and us when you check out the video below.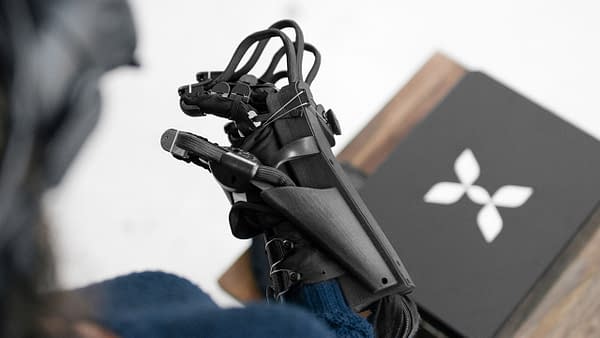 The crew over at Smarter Every Day decided to pop by Haptx's lab for a little demonstration as we prepare for Ready Player One to be released in theaters this year. We won't spoil a lot of what the video has to show you, but basically, you're going to get a look at what VR could be in the future and what it probably should have been about 20 years ago when everyone was stoked about it the first time around. Trust us on this one, you might get really excited about VR after watching this.
Enjoyed this article? Share it!